About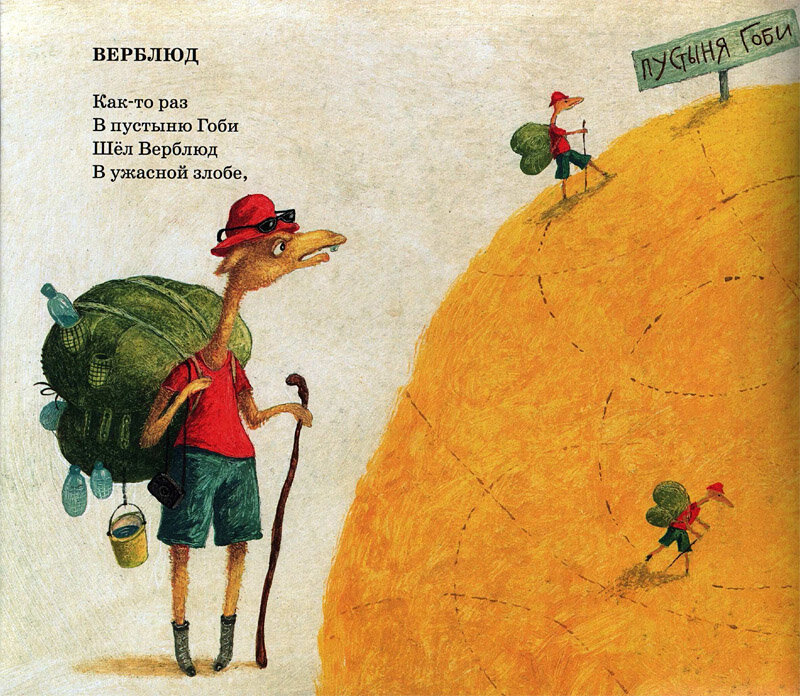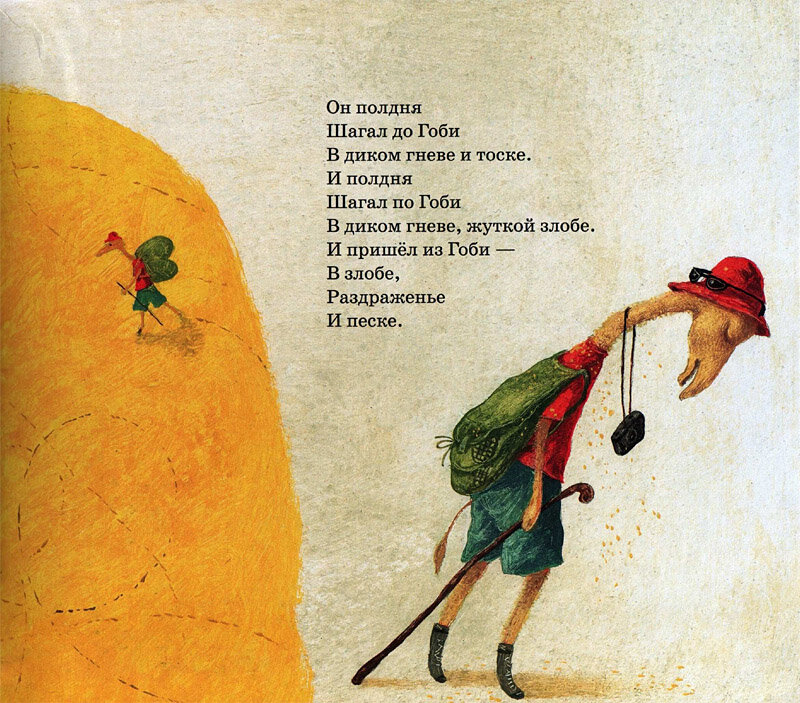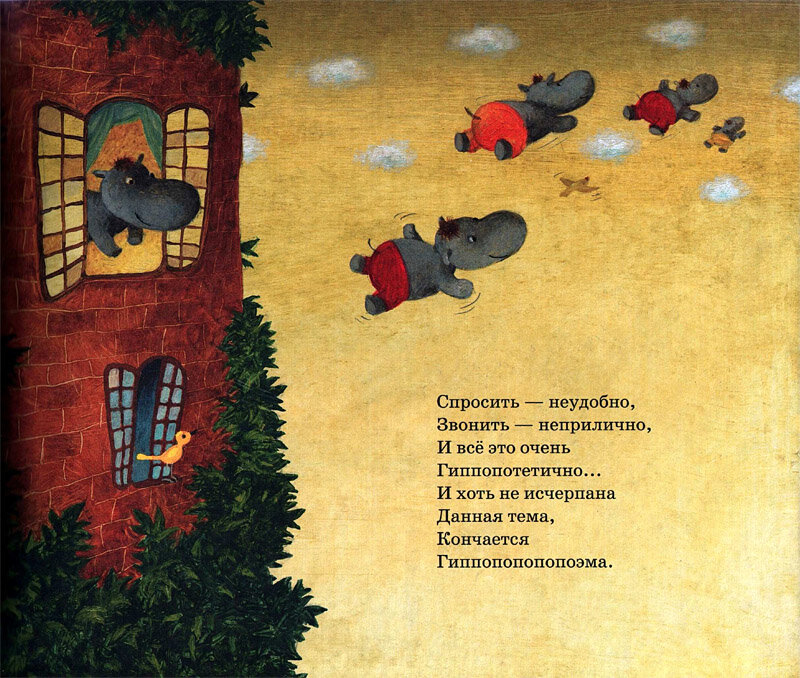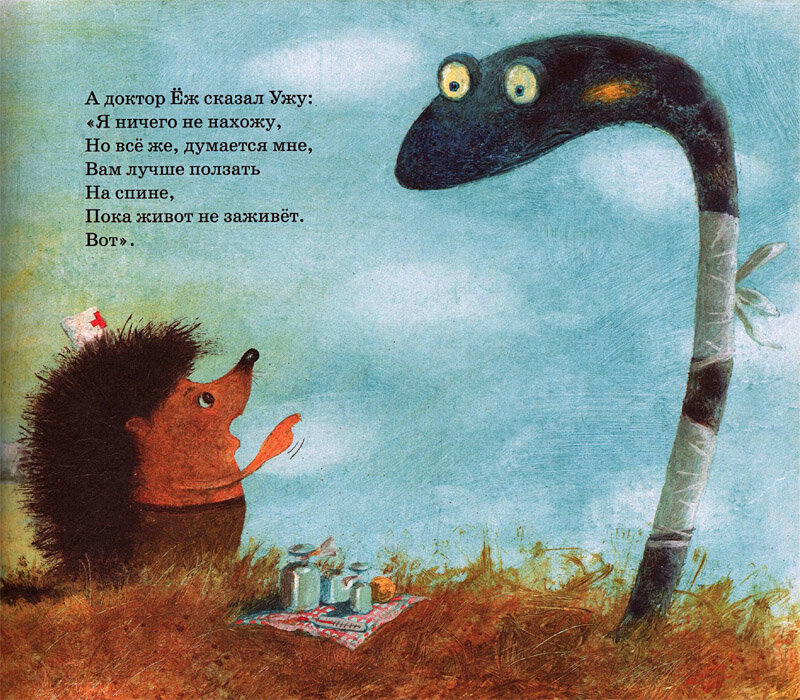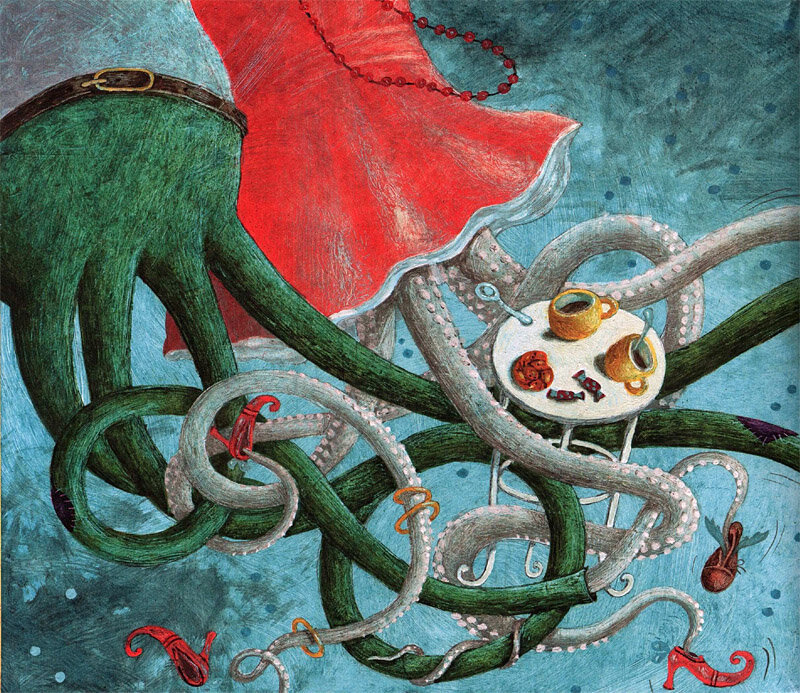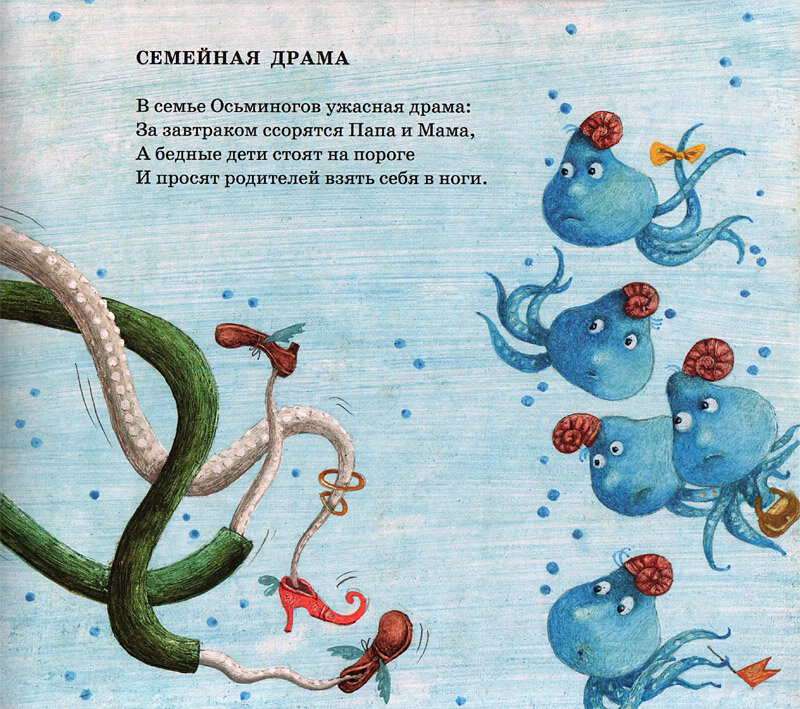 The work of an illustrator is not as simple as it may seem at first glance! According to Evgeniy Antonenkov, a lector of this course "a book illustration is rather a manufacturing process than creativity". In this course, Evgeniy will play the role of a book publisher — giving assignments, setting deadlines, assessing works, and pointing out mistakes, in order to achieve the best result. Your job is to study, carry out tasks and try your hand in illustration!
The main perk of the course is communication with the teacher. Evgeniy will comment on each work in detail and give individual valuable feedback in the personal video response. After you accomplish the tasks and proceed to create the book's layout, Evgeniy will guide your creative process, explaining step by step what to do and how to achieve a good creative result.
---
ABOUT THE AUTHOR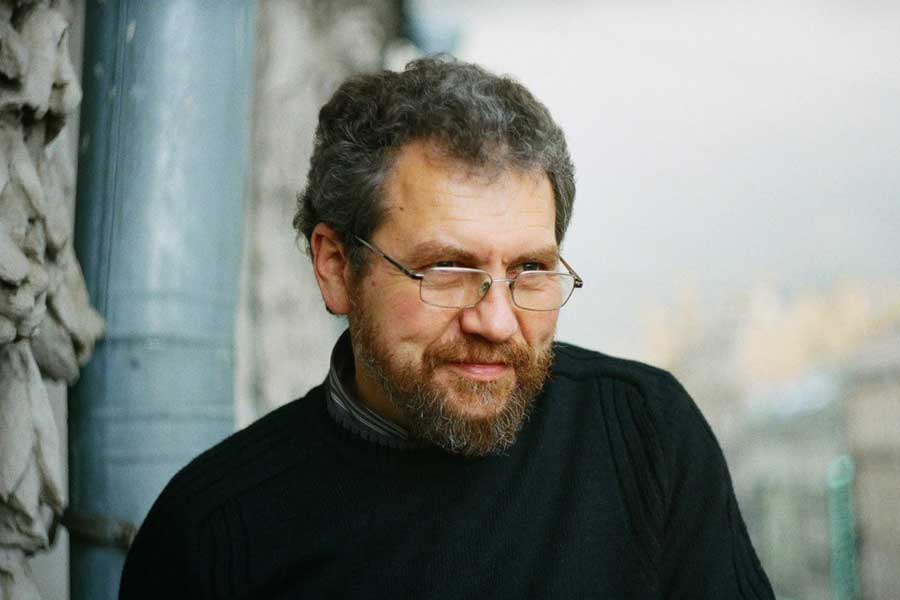 Evgeniy Antonenkov – is a Russian artist and illustrator. He has been working in illustration for almost forty years, 15 of which as a Chief artist in leading Russian publishing houses: Rosman, Machaon, and others. Evgeniy illustrated more than 40 books - among his projects are the books of Korney Chukovsky and Yunna Morits, J.R. Tolkien, Alan Milne, Spike Milligan. Evgeniy is a regular competitor of international exhibitions.
His illustrations for W. Thackeray's fairy tale "The Ring and the Rose" were selected to participate in the world exhibition of children's book illustrators in Bologna (2002). Evgeniy twice won the award "Book of the Year" in 2008, and 2016. In 2009 and 2010 he was nominated for an Astrid Lindgren's international prize.
---
WHO IS THIS COURSE FOR?
This course is for purposeful illustrators - if you already have some experience in drawing, but no orders in book illustration yet, or if you want to hone your skills and work with an experienced artist.
Please, note that this course will be difficult for beginners with no drawing skills! Therefore, to complete the course, it is desirable to have an elementary art education, knowledge in the field of composition, perspective, drawing, and color..
All the hard work pays off - at the end of this course, you will get your ready-made layout of a small fairy tale. Feel free to include this project in your portfolio!
Students of the course participate in national and international exhibitions, win illustration competitions and get jobs at leading publishing houses! For example, one of our students, Maria Volkova, became one of the winners of the competition "Image of the Book". You can read the interview with Maria on our blog..
---
ON THE COURSE YOU WILL LEARN
about forms - geometric, abstract, organic; textures and finishes, static and dynamic space;

about flat and dimensional space, rhythm, accents, and intervals;

about equilibrium points and compositional center;

about tonal and linear space; time and space, about color and tonal contrasts and nuances;

how to create a character, what is an image; about the abstract and the specific;

about silhouette, proportions, the rule of simple forms;

what the book consists of;

about the main points of the storyboard and the design of the book layout.
---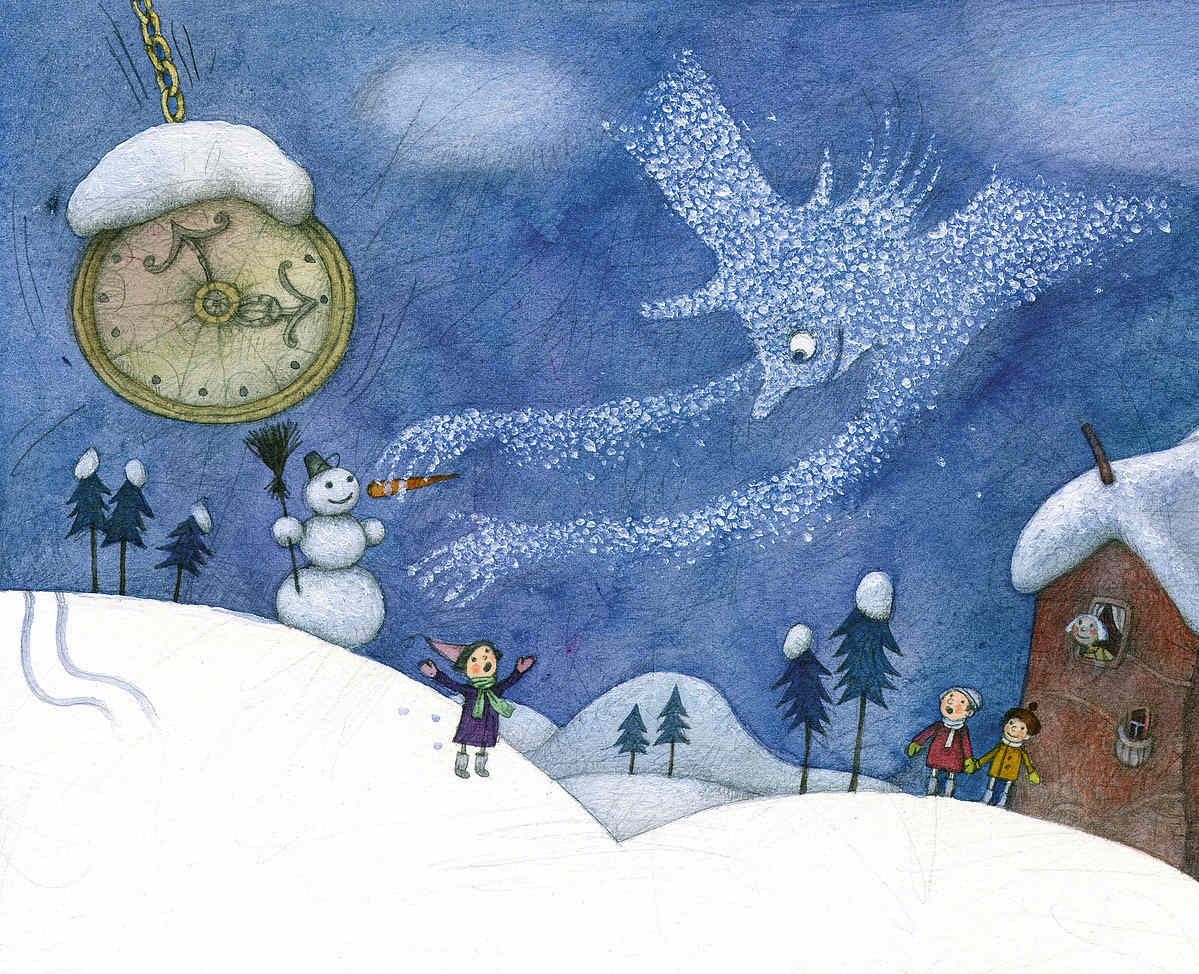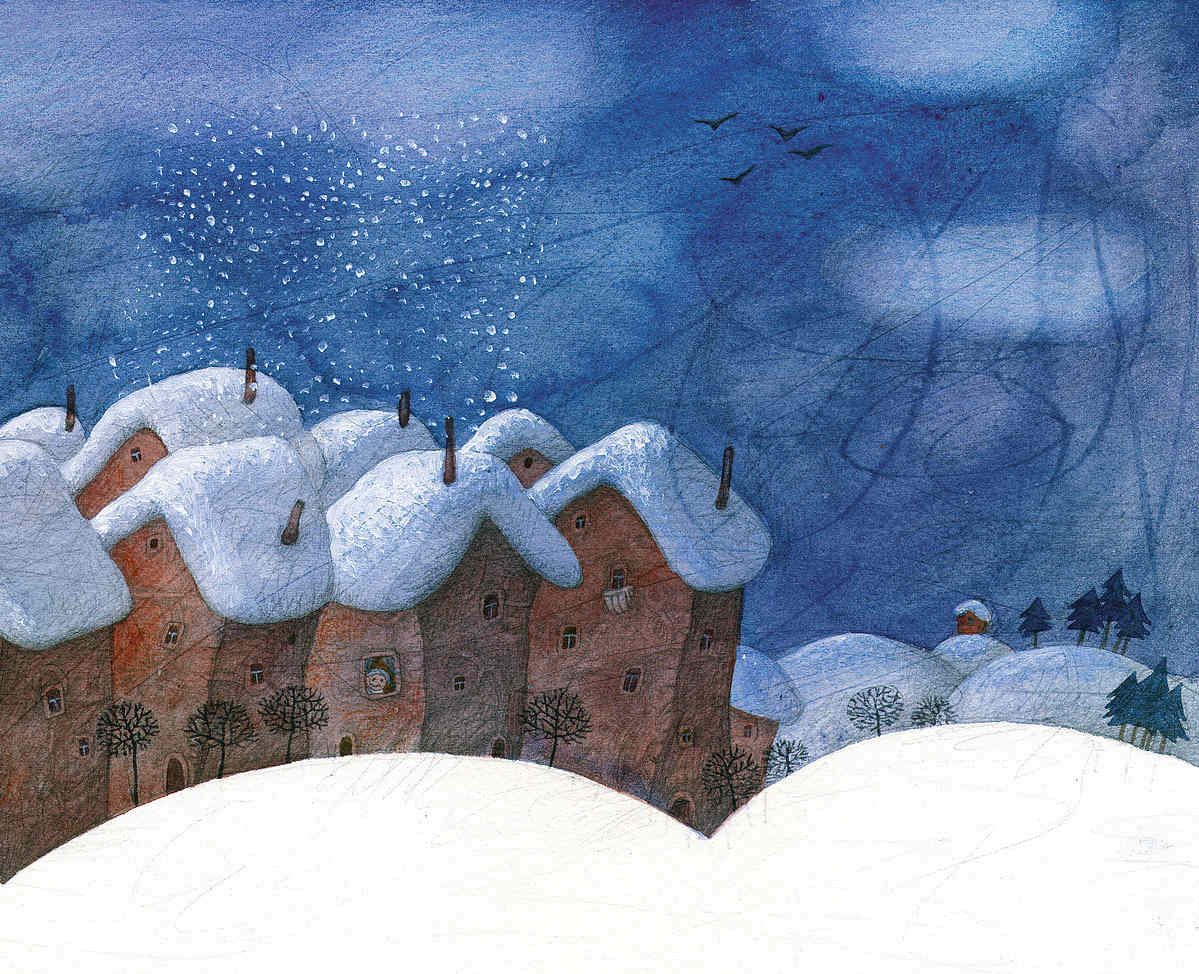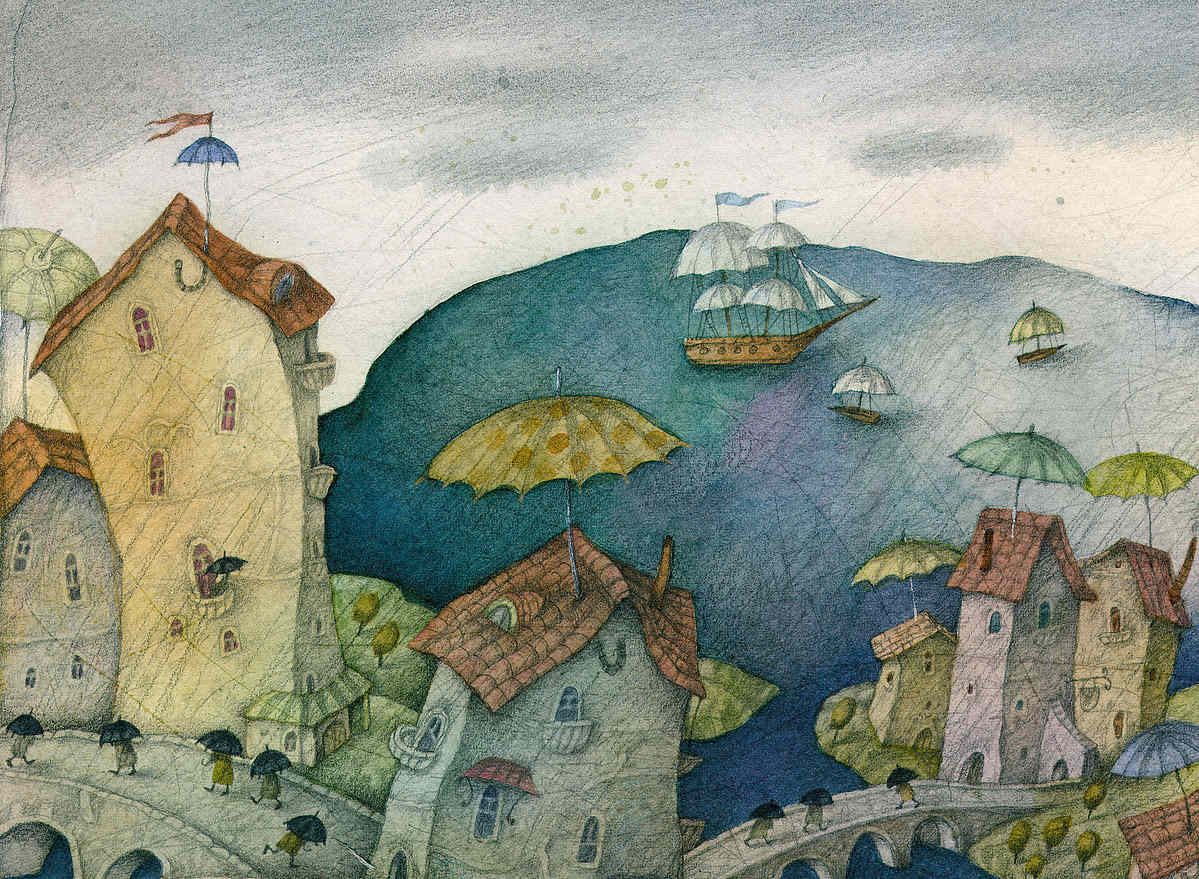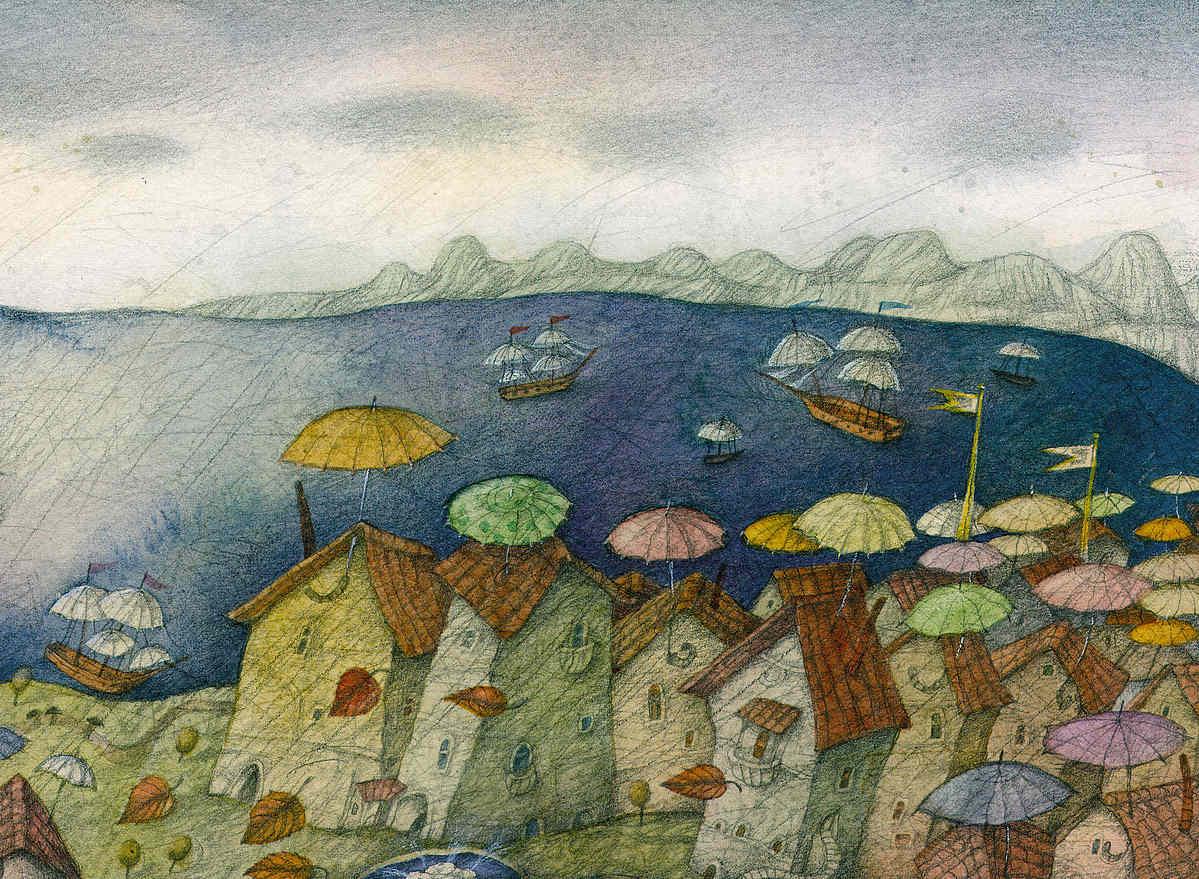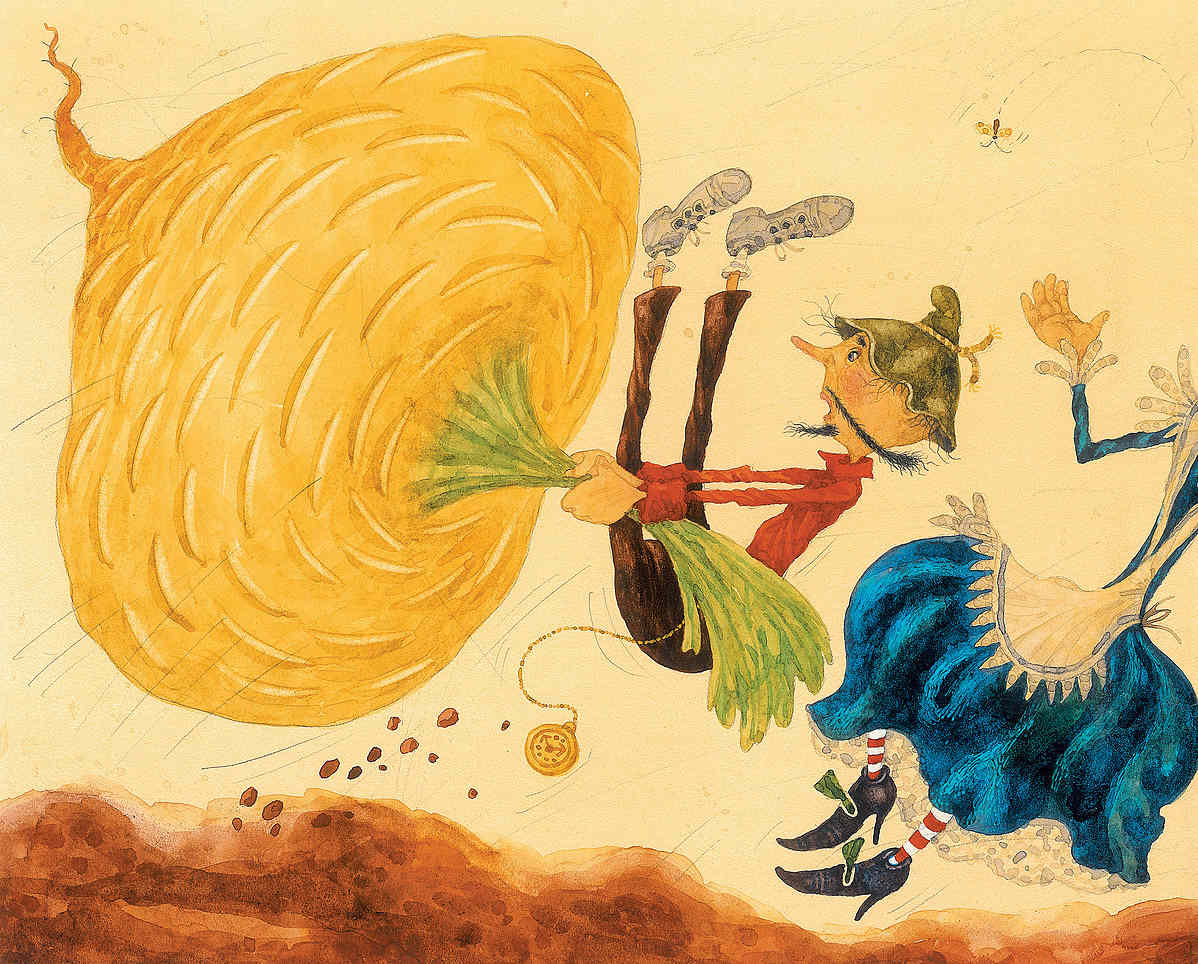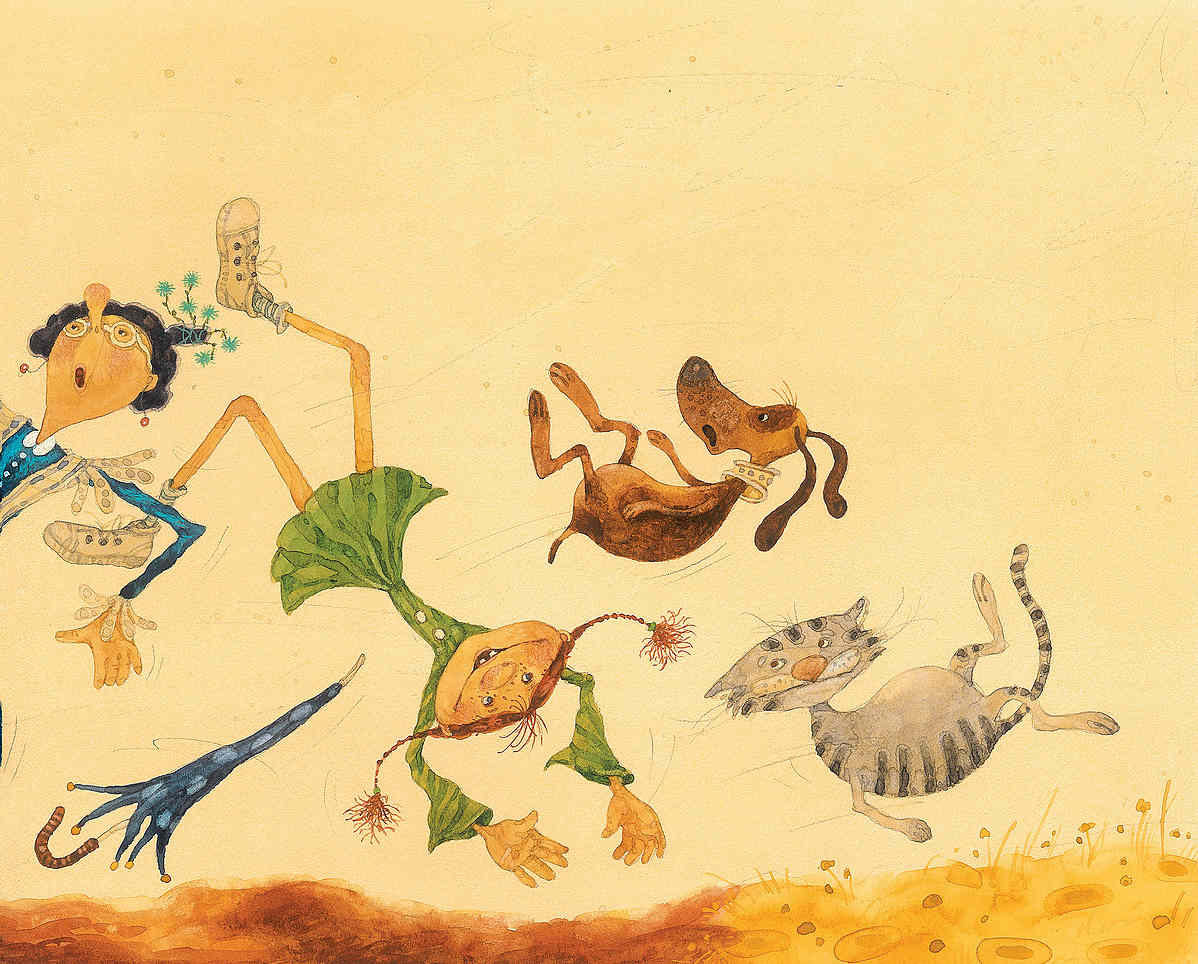 ABOUT COURSE
4 months of fruitful work, 6 theoretical video-lectures and 5 homework assignments to consolidate the knowledge through the practical application.
Only after all the exercises are accomplished, you will proceed to create a book layout for a fairy tale of your choice. The work on the book will consist of the following stages: storyboard, character design, black and white sketch, and color illustration.
The entire process of work will be individually supervised by Evgeniy Antonenkov. Together with the lector, you will determine your own path, and the best way to carry out your creative tasks.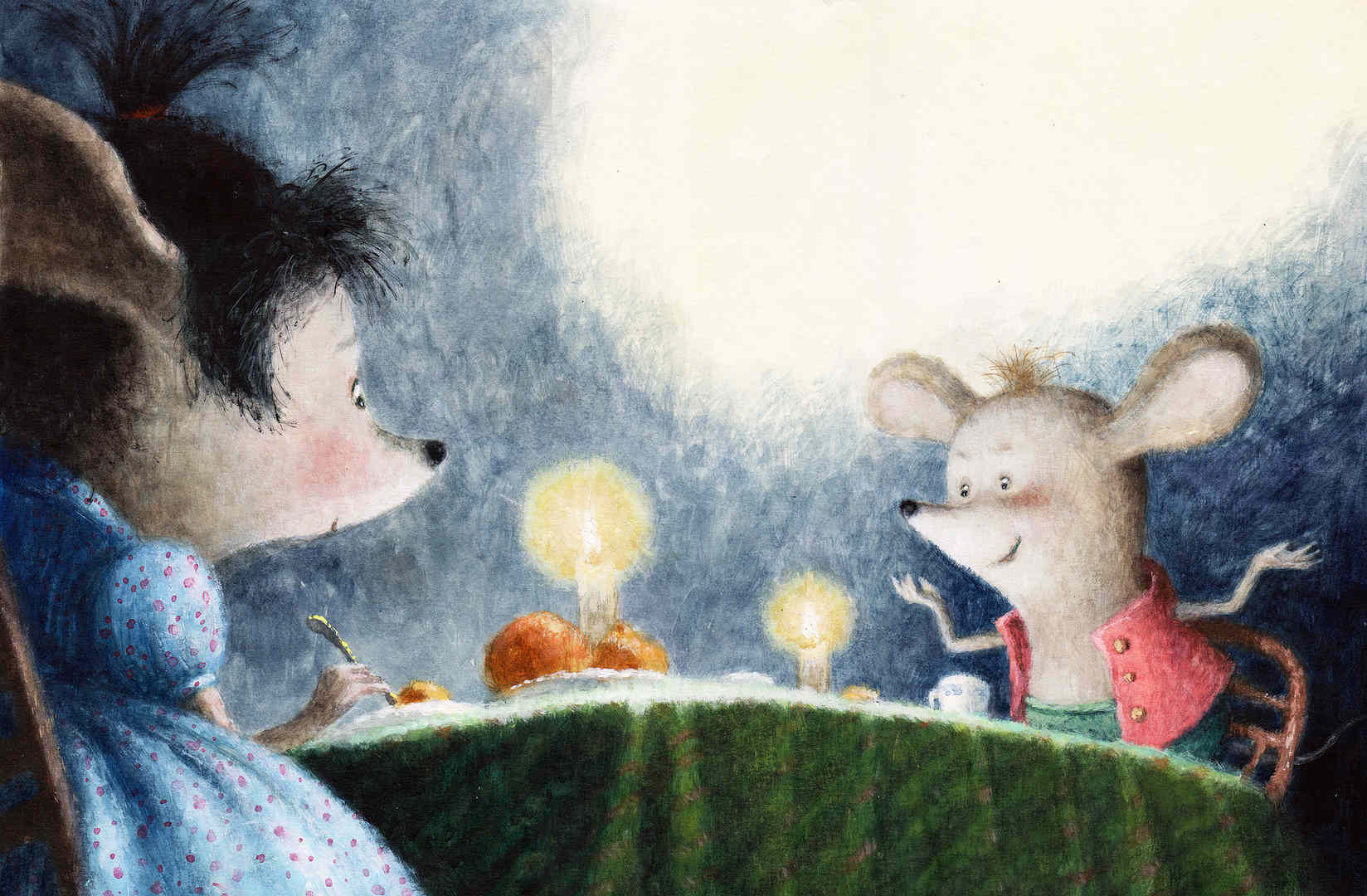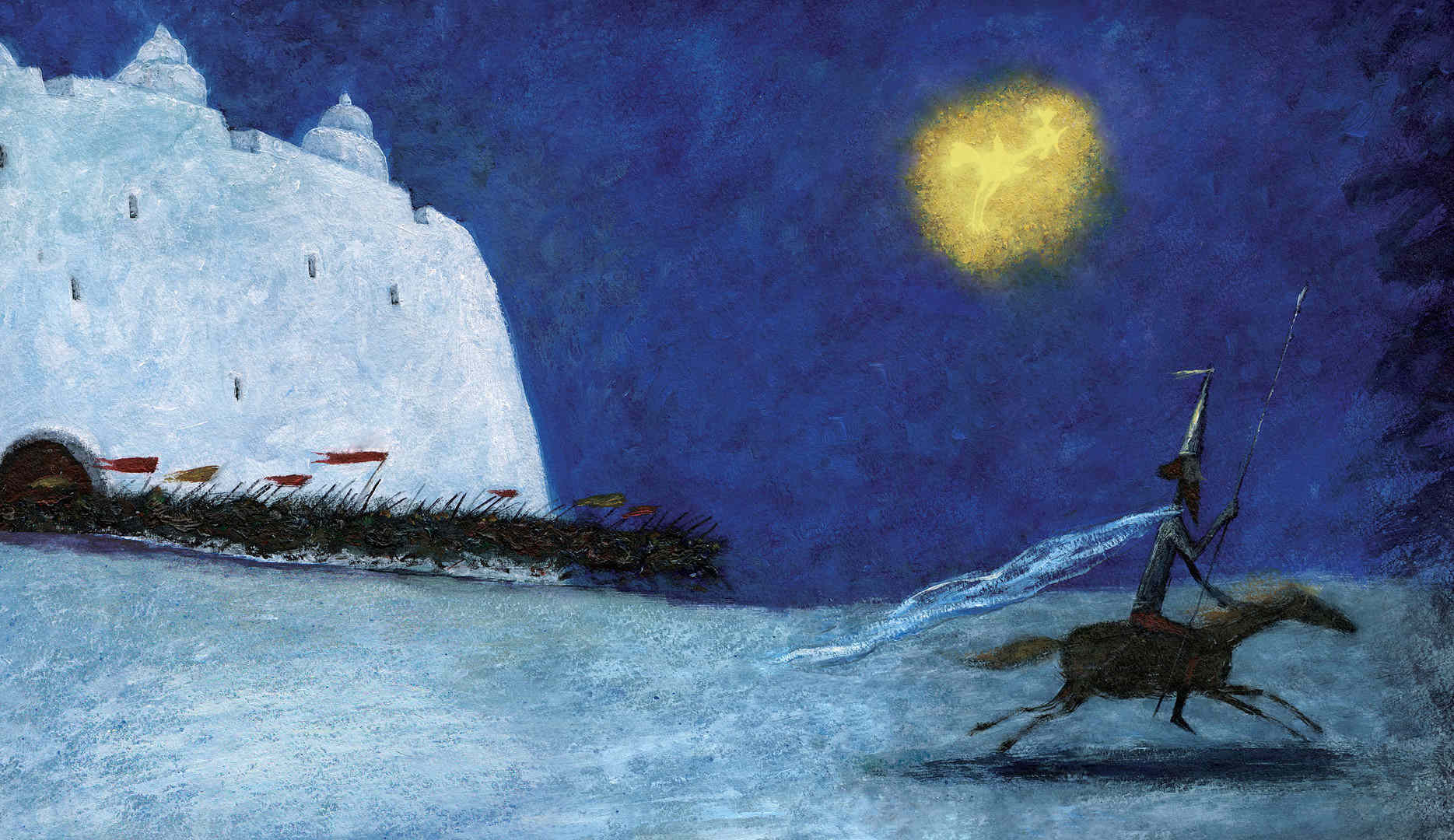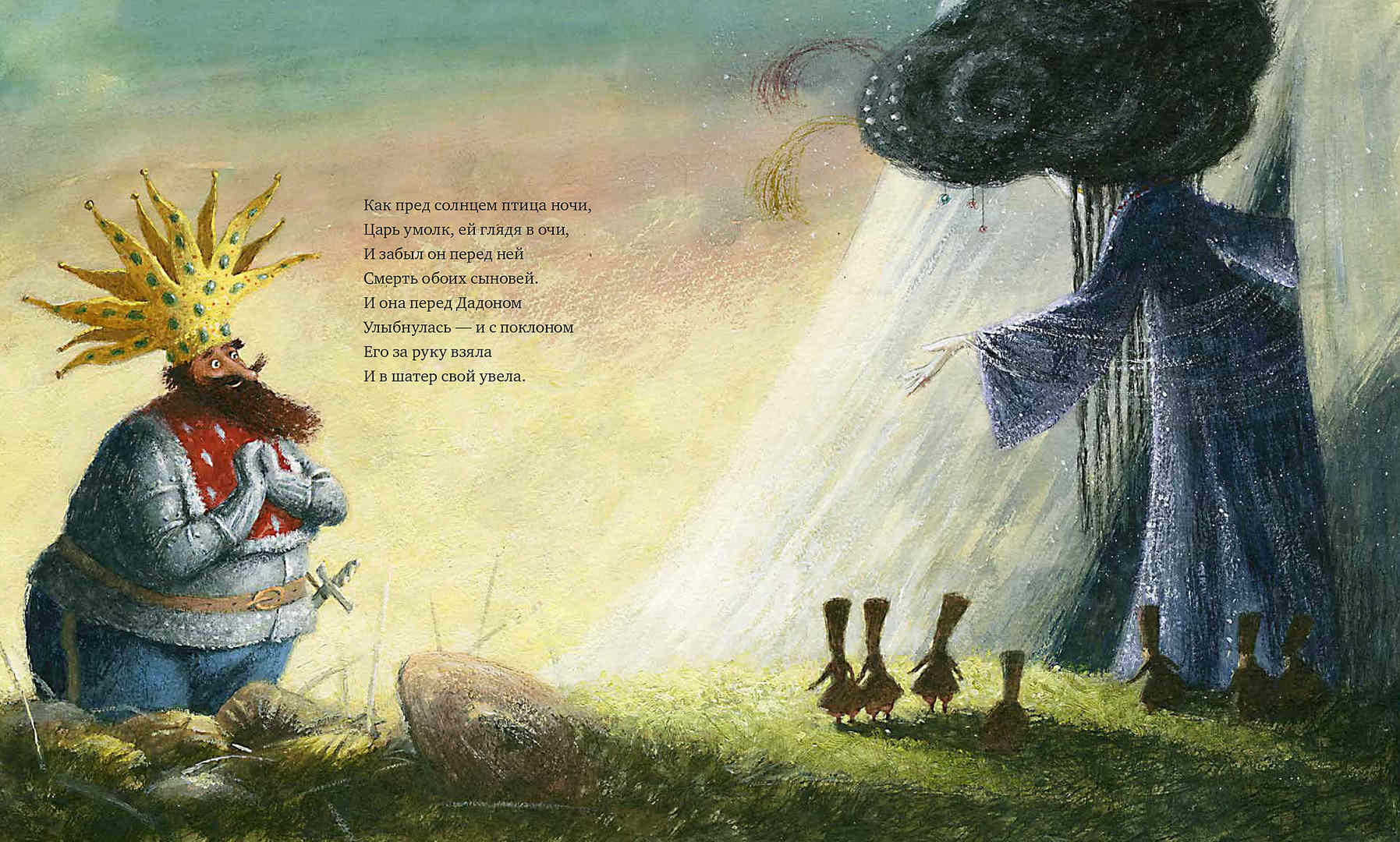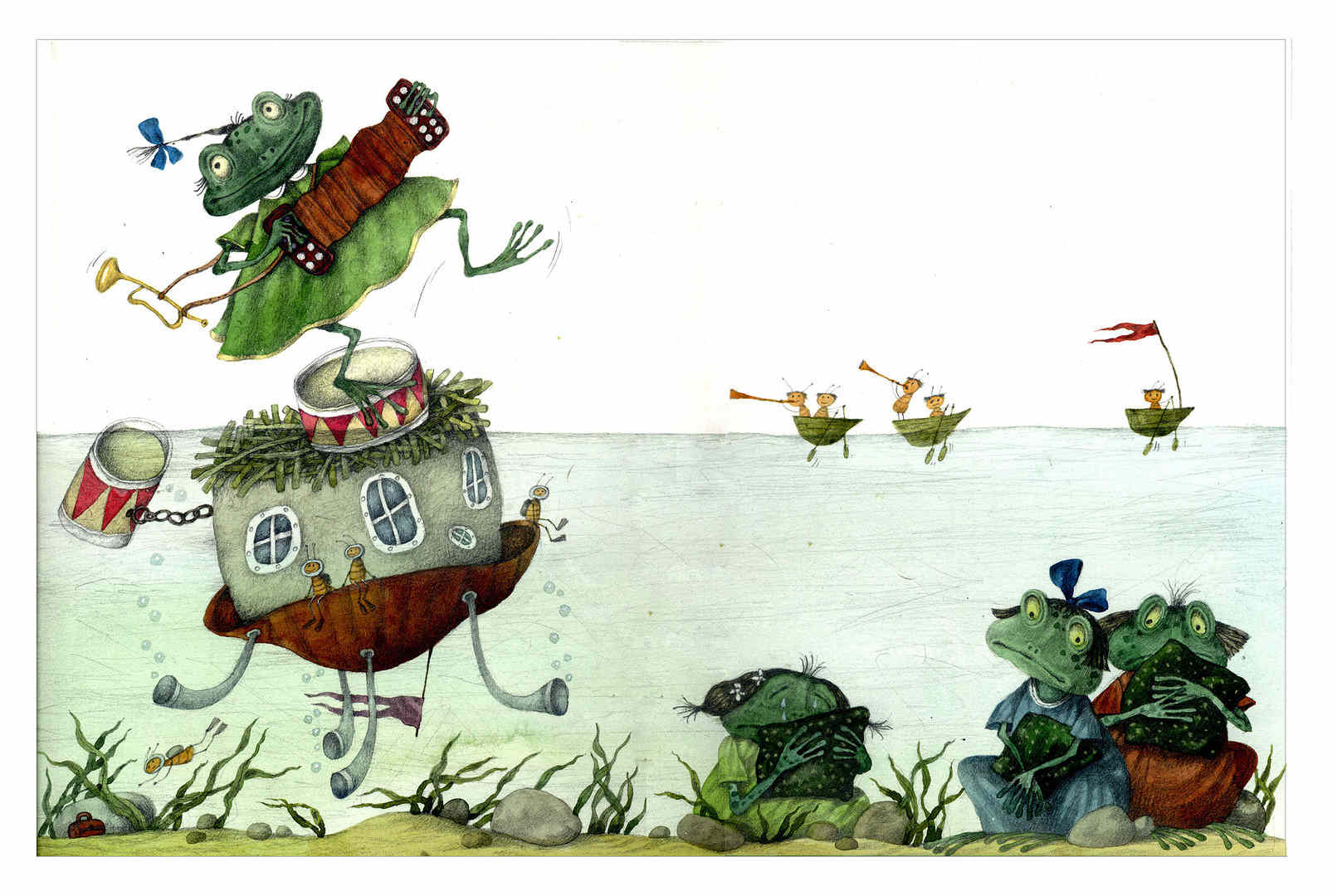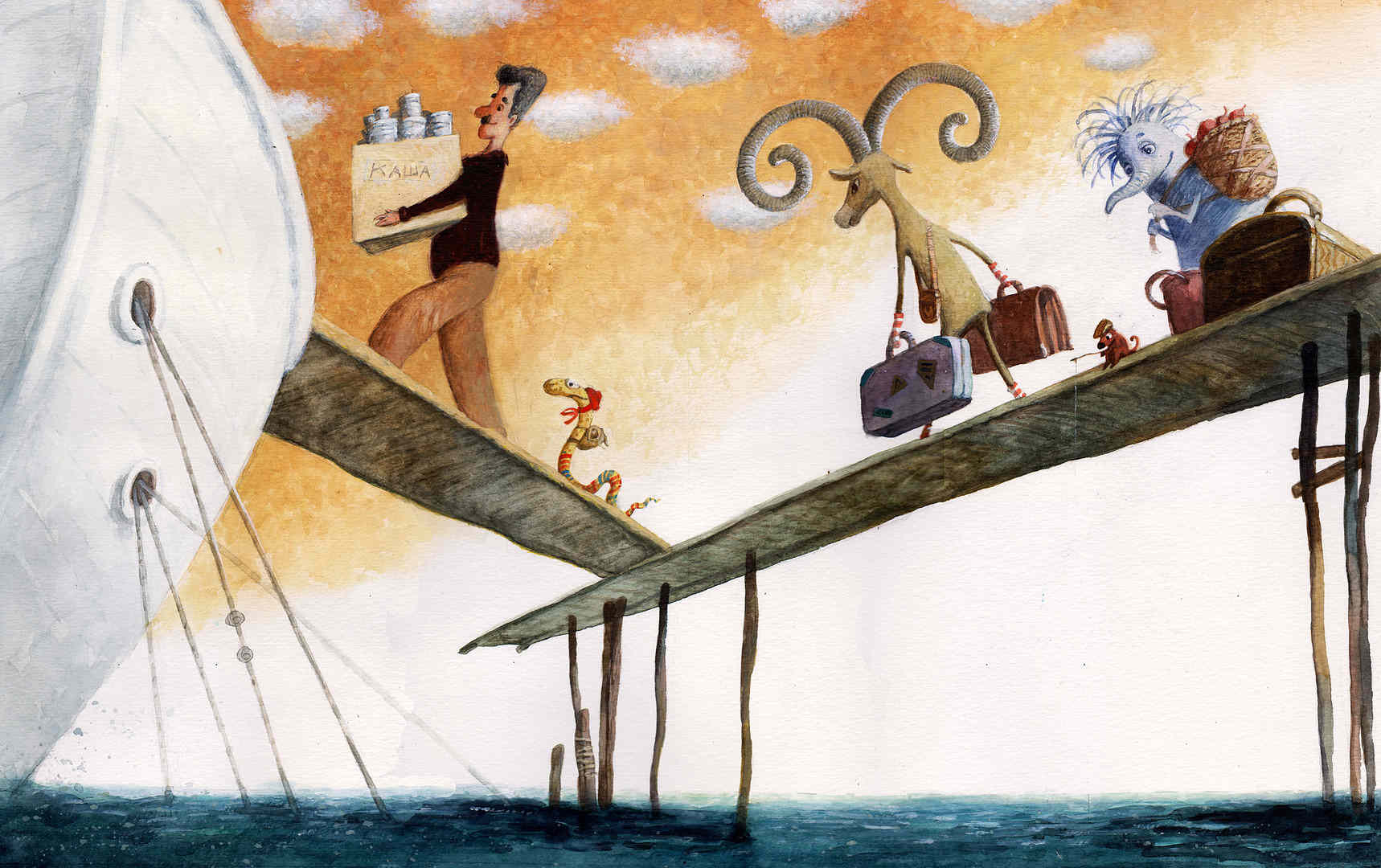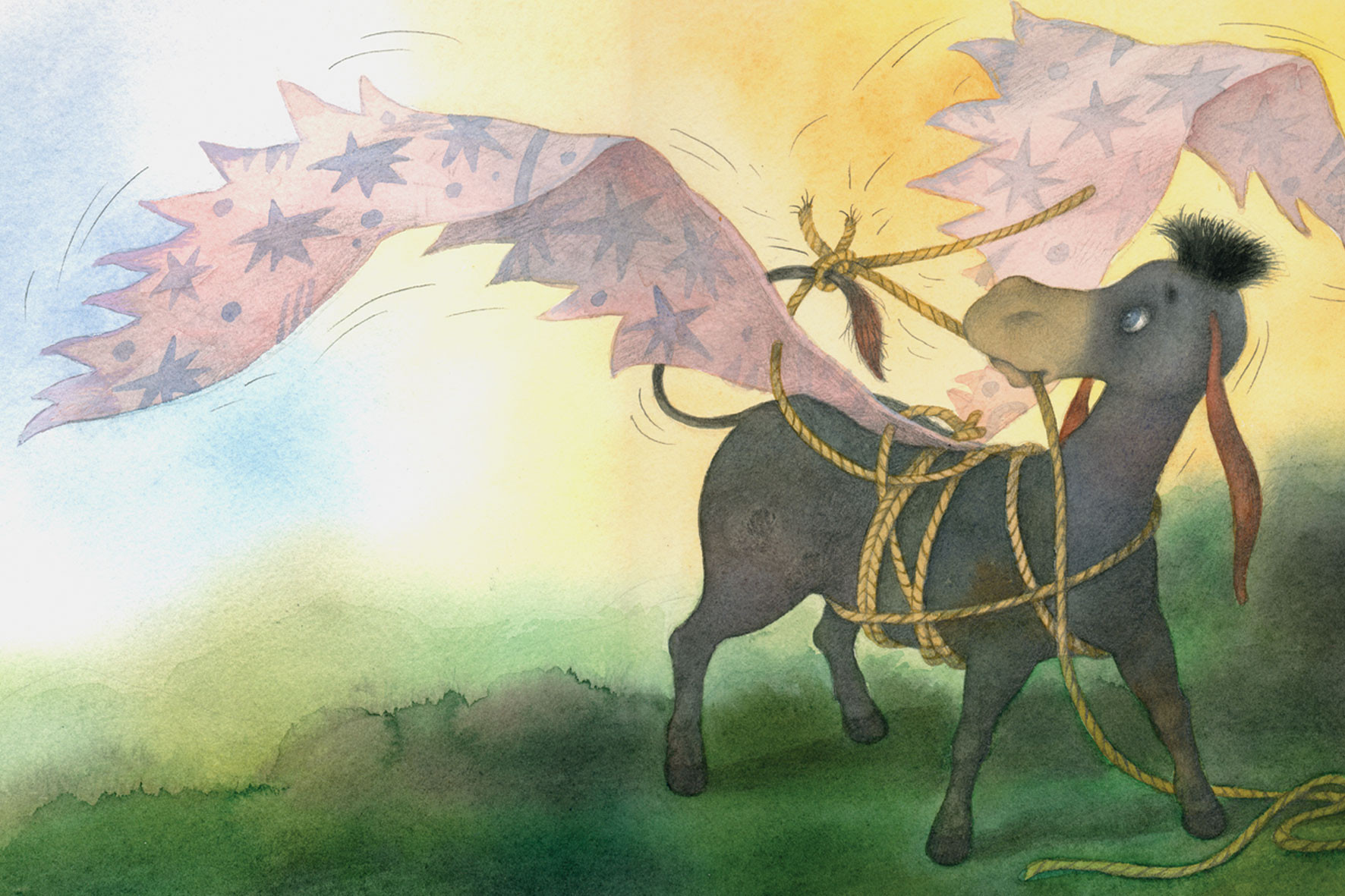 ---
FORMAT OF THE COURSE
The course consists of two parts: theoretical one with the check of the assignments and practical one - creating a book layout

This course includes the support of a lector; for each task, Evgeniy records a video response

Corrections! If the teacher decides that the task requires correction, then you will have the opportunity to upload some new works in the same task. Here you can read how it works.

After the course is over you will still have unlimited access to video lectures.

All video lectures have Russian and English subtitles.
---
EXAMPLES OF WORKS AND STUDENTS' FEEDBACK
FROM SKETCH TO FINISHED WORK
Move the slider left and right to see how the sketch has changed
Lectoroom is a unique online school of painting, drawing and illustration. Based on the author programs of the teachers with whom we cooperate, here you will learn a lot of new things in different techniques. When, where and how much. It's all online.
You have access to videos courses 24/7.
Program
Please note: Assignments included in the course syllabus are available for completion and verification only when purchasing the "Feedback" plan. This is a great opportunity to get feedback from the course author and improve your skills.
Forms. Texture and texture. The space is static and dynamic. Applique technique. [12:53], [8:02]
The space is flat and deep. Composition Center. Rhythm: accents and intervals. [16:16], [7:33]
LANDSCAPE WITH STRAUSS. [0:53]
task
Fundamentals of color science. Color circle. Types of color. Types of color composition. [14:50], [02:31]
STILL LIFE WITH AN APPLE. [01:01]
task
The space is linear and tonal. Space and time. Contrast. Nuance. [11:11], [04:46]
Character Creation: Abstract and Concrete. Form. Transformation of form. Silhouette. The law of simple forms. Proportions. Emotions and character. [16:38], [04:54]
MYSTERIOUS PLANET. [0:27]
task
The structure of the book. [16:28] [7.08]
Storyboard. Description of the future book creation project. Layout.
task
Sketch in black and white
task
Necessary materials
paper (Whatman) format A3 (15-20 sheets);
gouache / acrylic;
brushes;
colored paper;
adhesive pencil;
scissors;
a simple soft pencil, an eraser;
Installed programs Adobe Photoshop and Adobe InDesign (desirable, optional)