About
Take your painting skills to the next level with this detailed masterclass on painting peonies with Maria Pavlova. You'll gain invaluable knowledge and skills as you take a step-by-step demonstration with bright pink, white and burgundy peonies arranged in a clear glass vase.
Get tips on colour mixing and the painting process to capture the mood of the bouquet - from the lush, ruffled petals to the delicate stems and leaves. Maria shares her expertise in creating vibrant floral images, controlling light and giving her paintings energy and depth. Through a video tutorial with clear instructions, Maria gives you everything you need to successfully paint stunning realistic still lifes with peonies.
We start with a problem statement and explanation, pencil drawings and finish with a full oil study of the bouquet
English, Spanish, French, Portuguese & German auto subtitles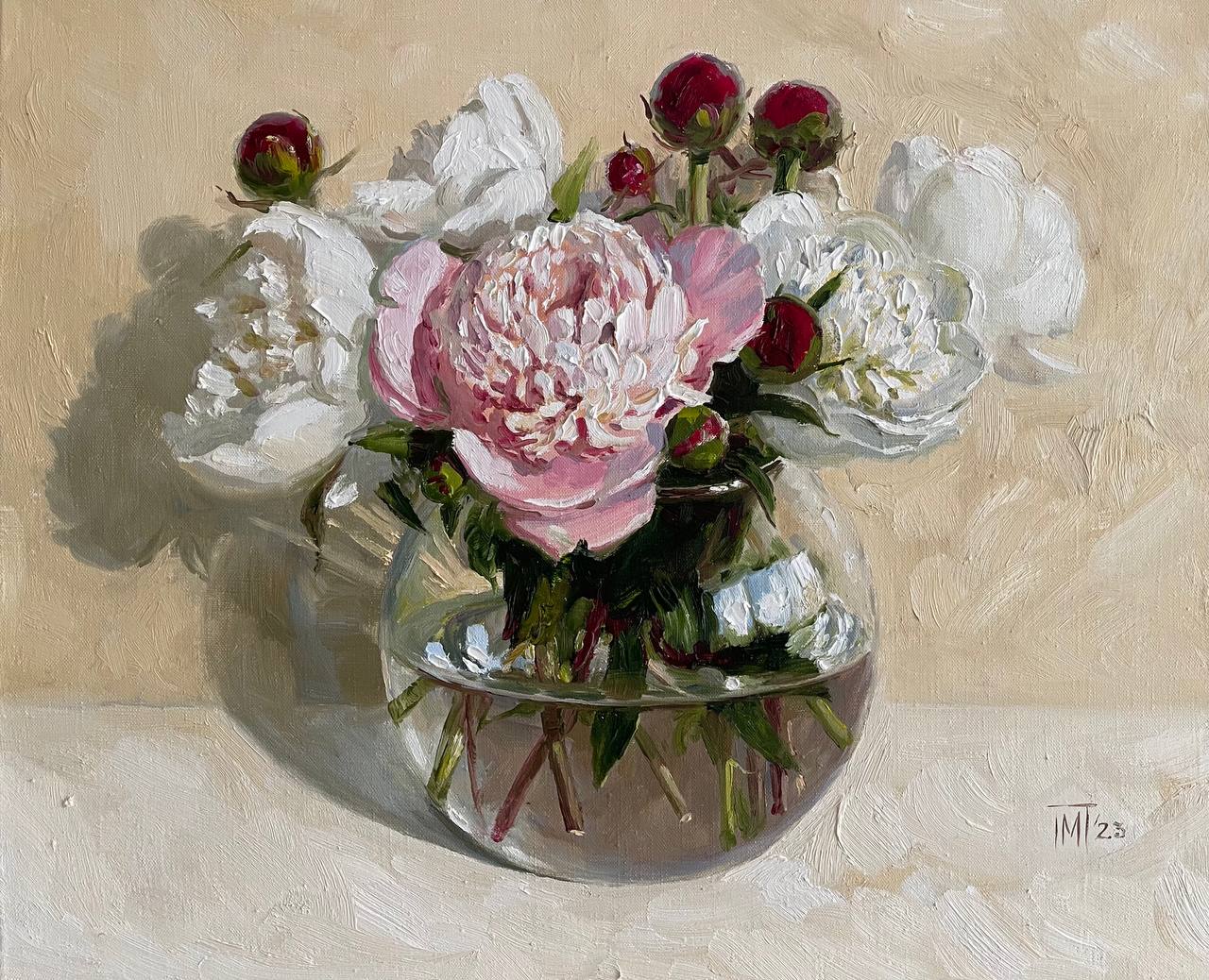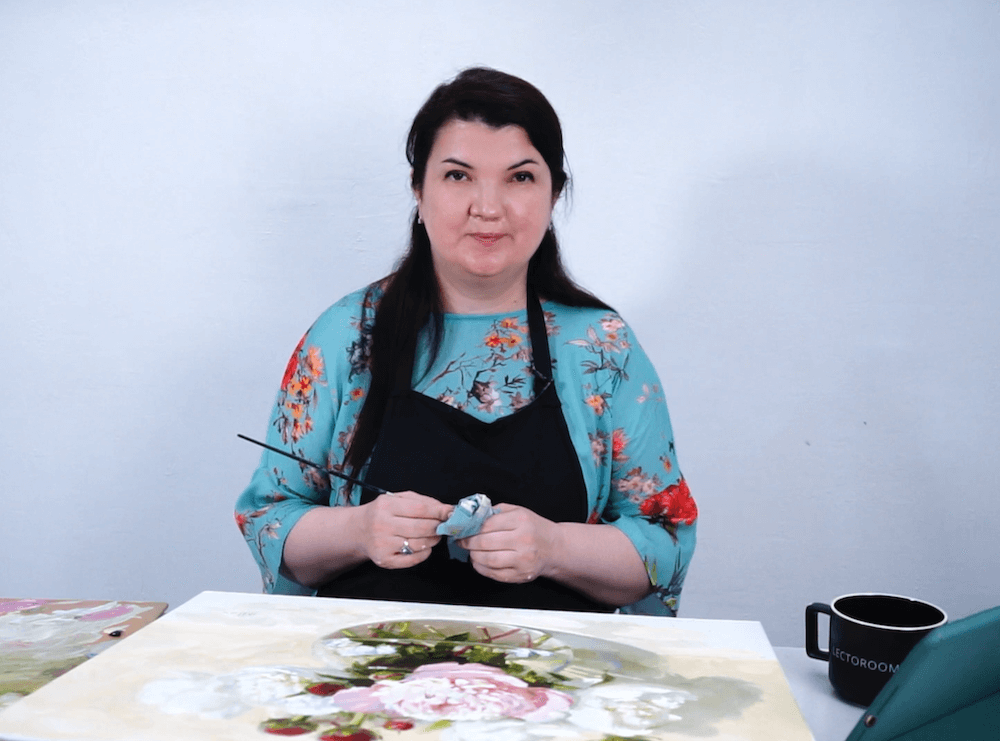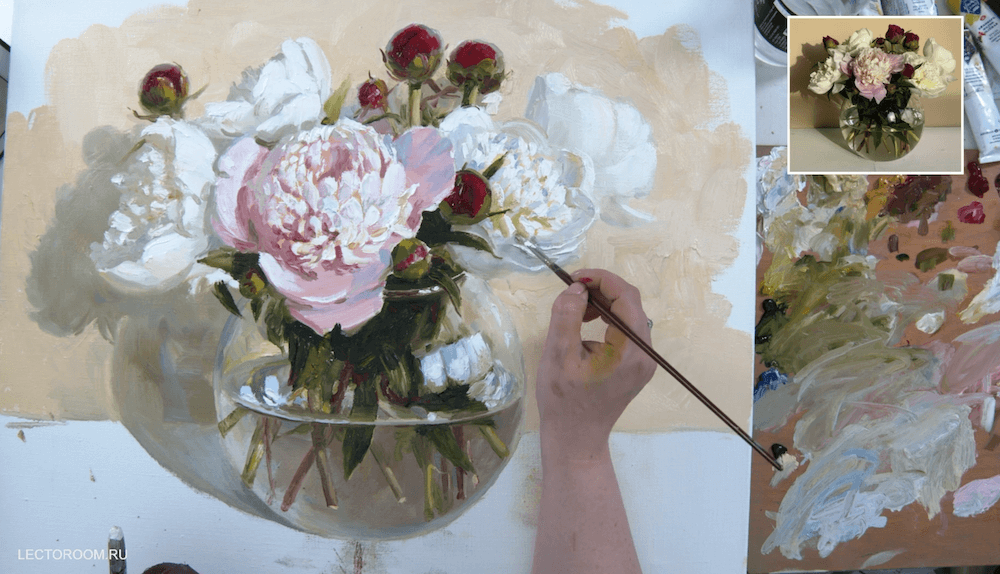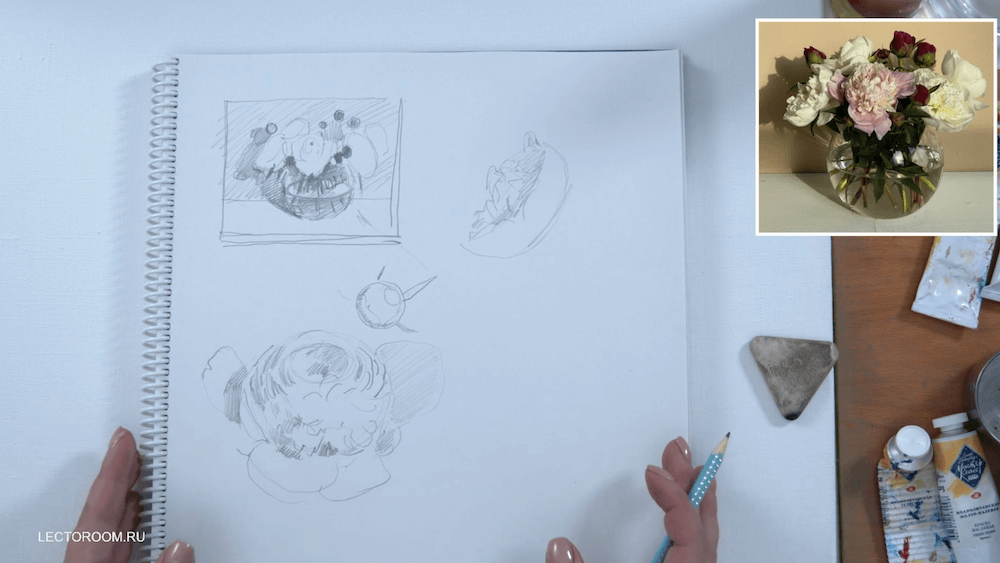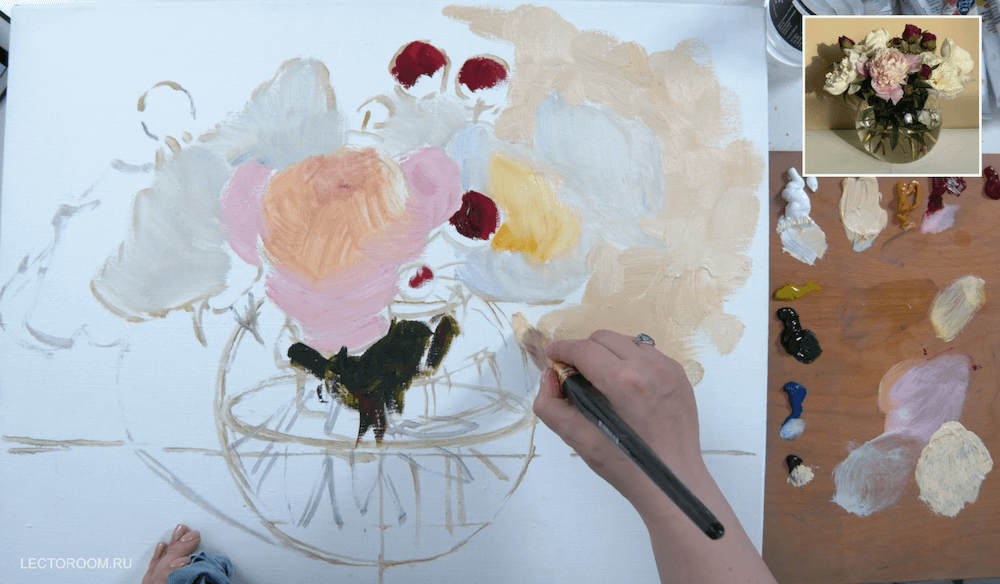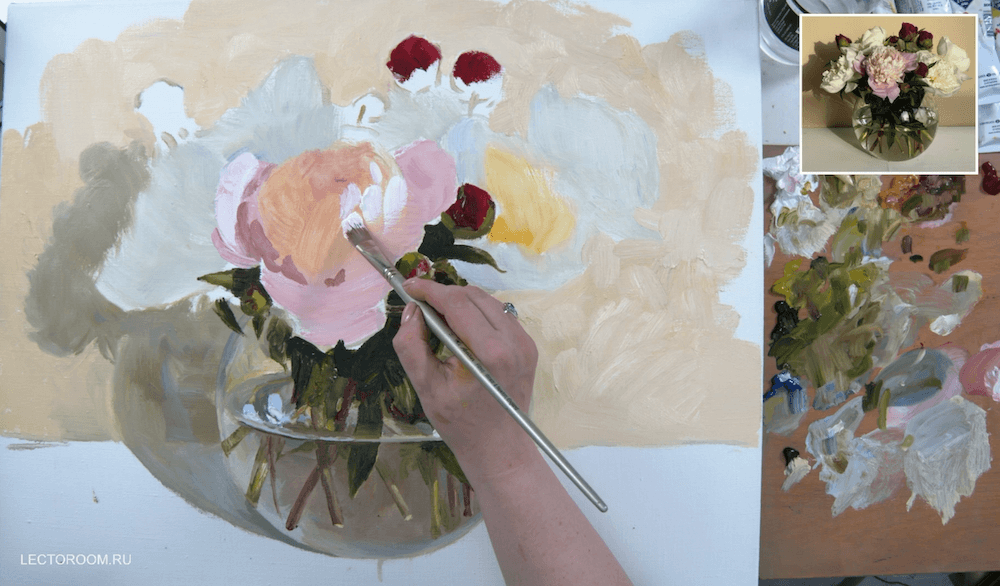 On this course you will learn
techniques for mixing rich oil colours to create peonies of different shades
the steps of painting convincing petals, leaves, stems and other parts of peonies
Maria's approach to painting and creating luminous layers in oil painting composition
making your floral paintings blossom with life and vibrant colours
For whom this course is
- Beginners and continuing artists who want to improve their flower painting skills
- Those who want to learn how to paint peonies and other flowers in oils
- Anyone who wants to create bright and colourful paintings of peonies
Lectoroom is a unique online school of painting, drawing and illustration. Based on the author programs of the teachers with whom we cooperate, here you will learn a lot of new things in different techniques. When, where and how much. It's all online.
You have access to videos courses 24/7.
Program
Multicoloured peonies in a round vase in oil - part 1
1 час 23 мин
Multicoloured peonies in a round vase in oil - part 2
1 час 23 мин
Multicoloured peonies in a round vase in oil - part 3
15 мин
Necessary materials
Canvas (fine grain) 50/60 cm or 40/50 cm

Palette
mastichin
oil can
Tee (double, medium, liquin, etc.) and thinner (odourless or slightly odourless is better)
Brushes
one large (bristle)
3-4 medium
several small ones
Paints
Titanium whitewash
Neapolitan yellow-pale
Neapolitan yellow
Grass green
Vermilion yellow-green
Craplac red or violet
Cobalt blue medium or ultramarine
Umber Leningradskaya or Mars brown