About
This online masterclass is designed to help you explore the art of still life painting with slides on paper. You will learn how to play with textures, compose simple yet complex compositions, and translate them onto paper with watercolours. Author of lesson will guide you through the process of breaking fruit and creating a beautiful composition, and provide reference files to help you set up your task. You will also learn the importance of composition, light and shadow, and observation in art, and how to use different papers and patina to add depth and character to your paintings. This workshop is perfect for beginners and experienced painters looking to expand their skills and create inspiring still life paintings.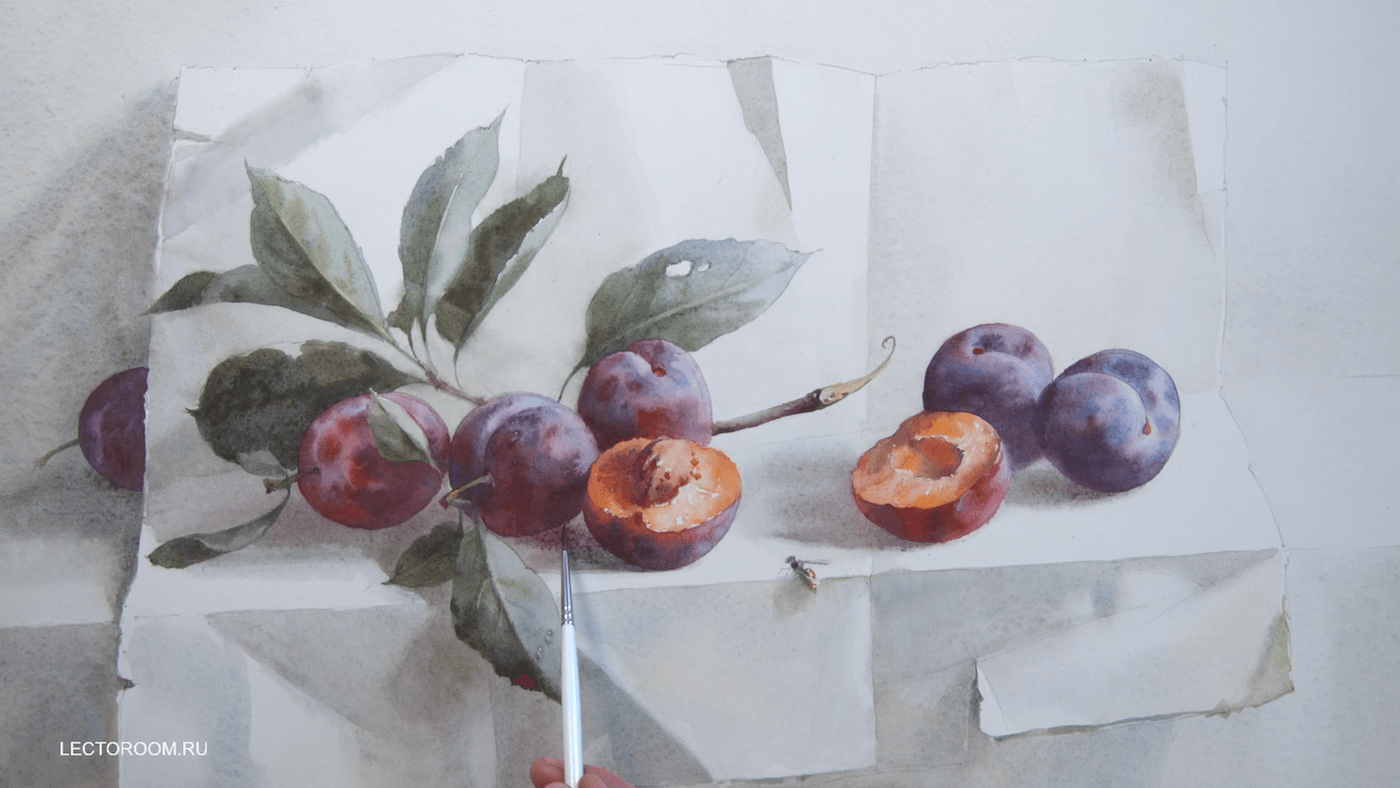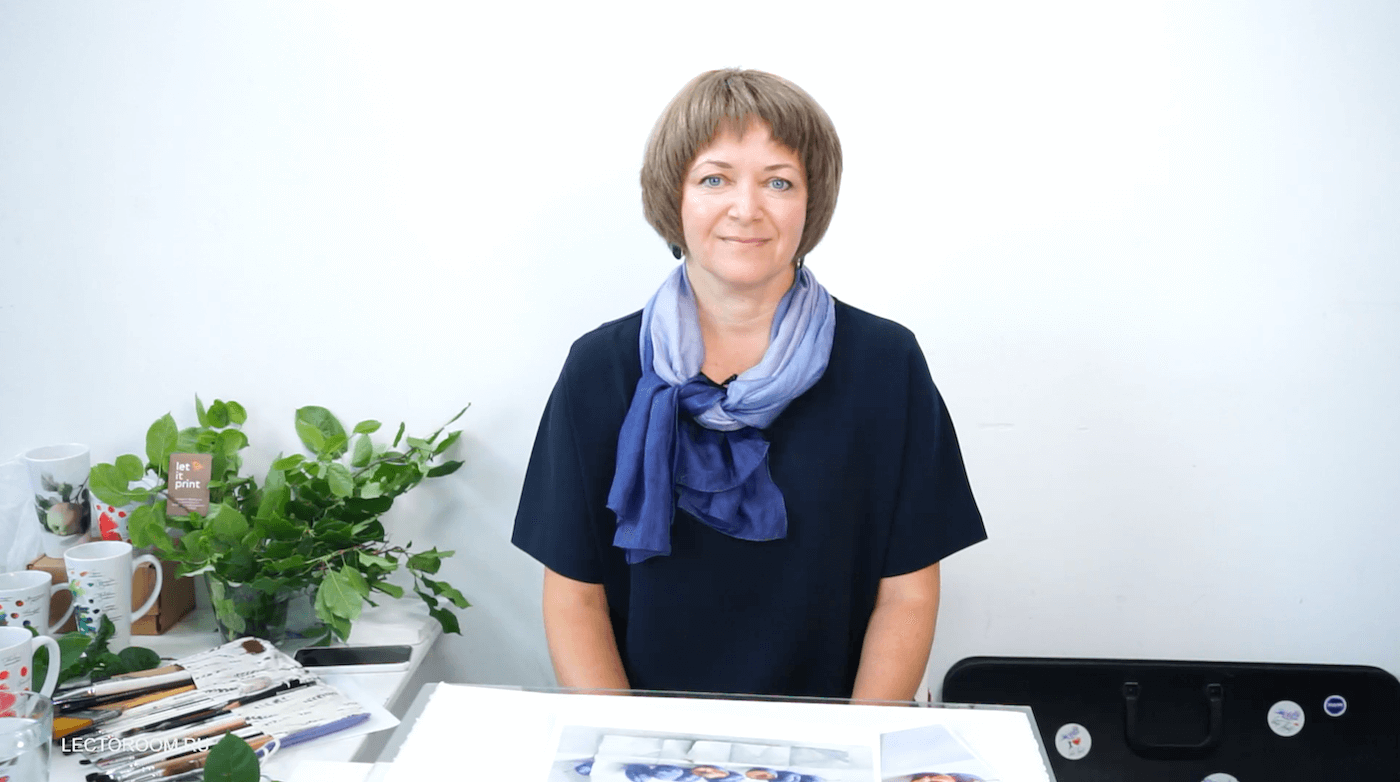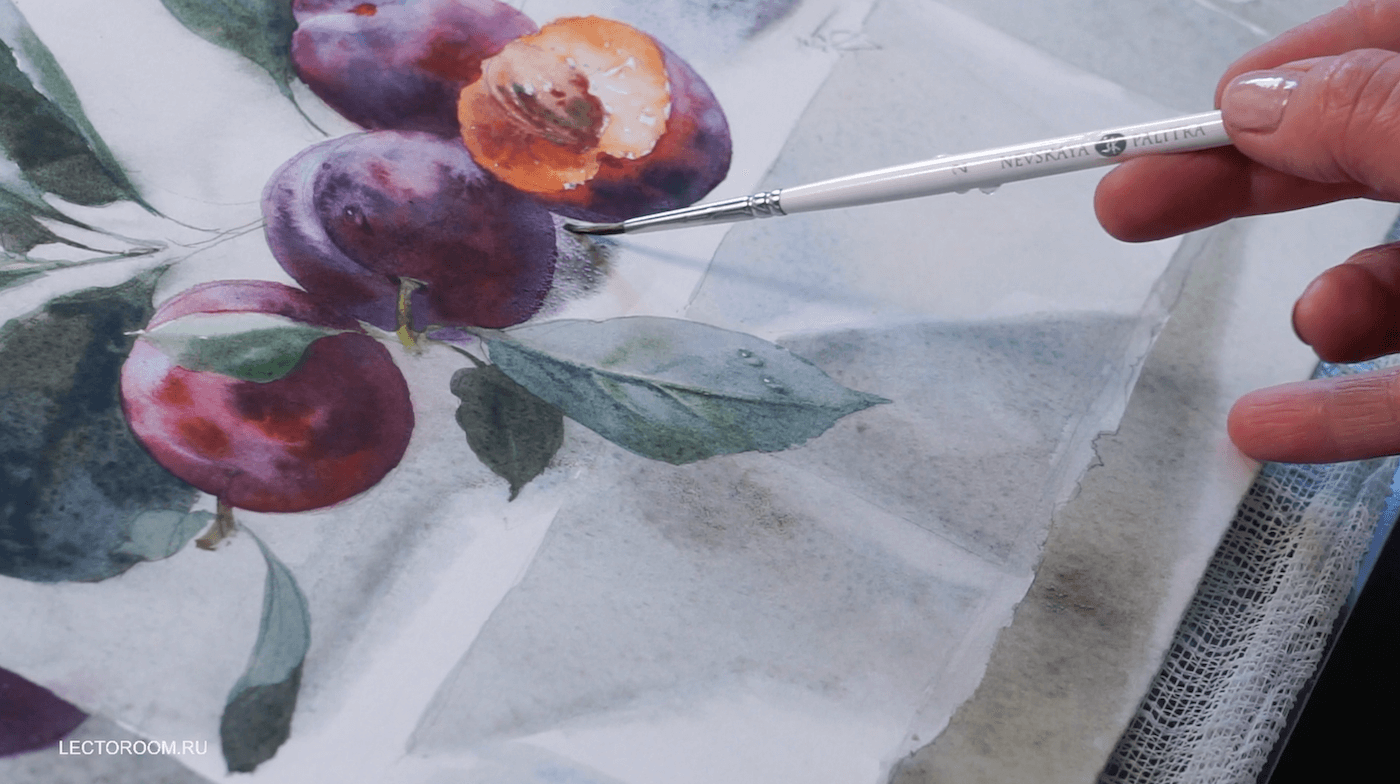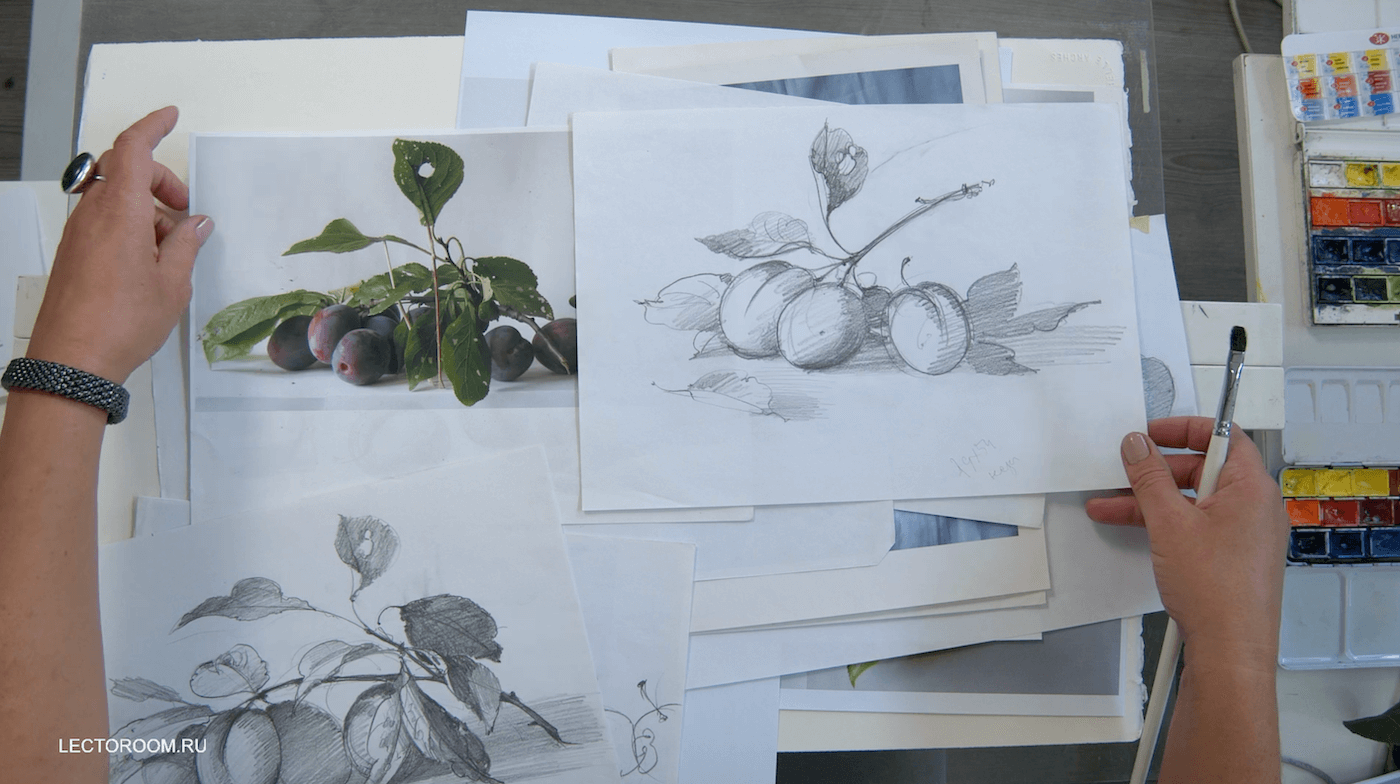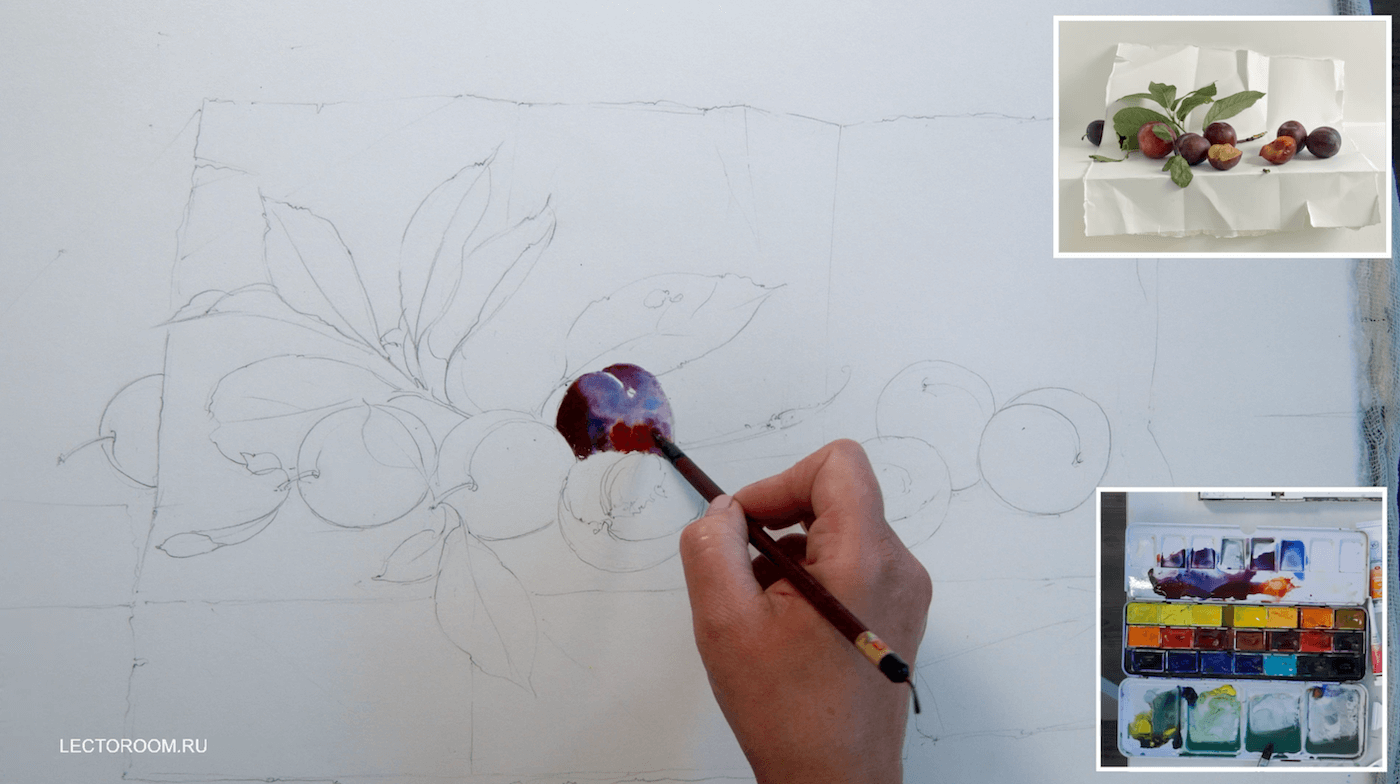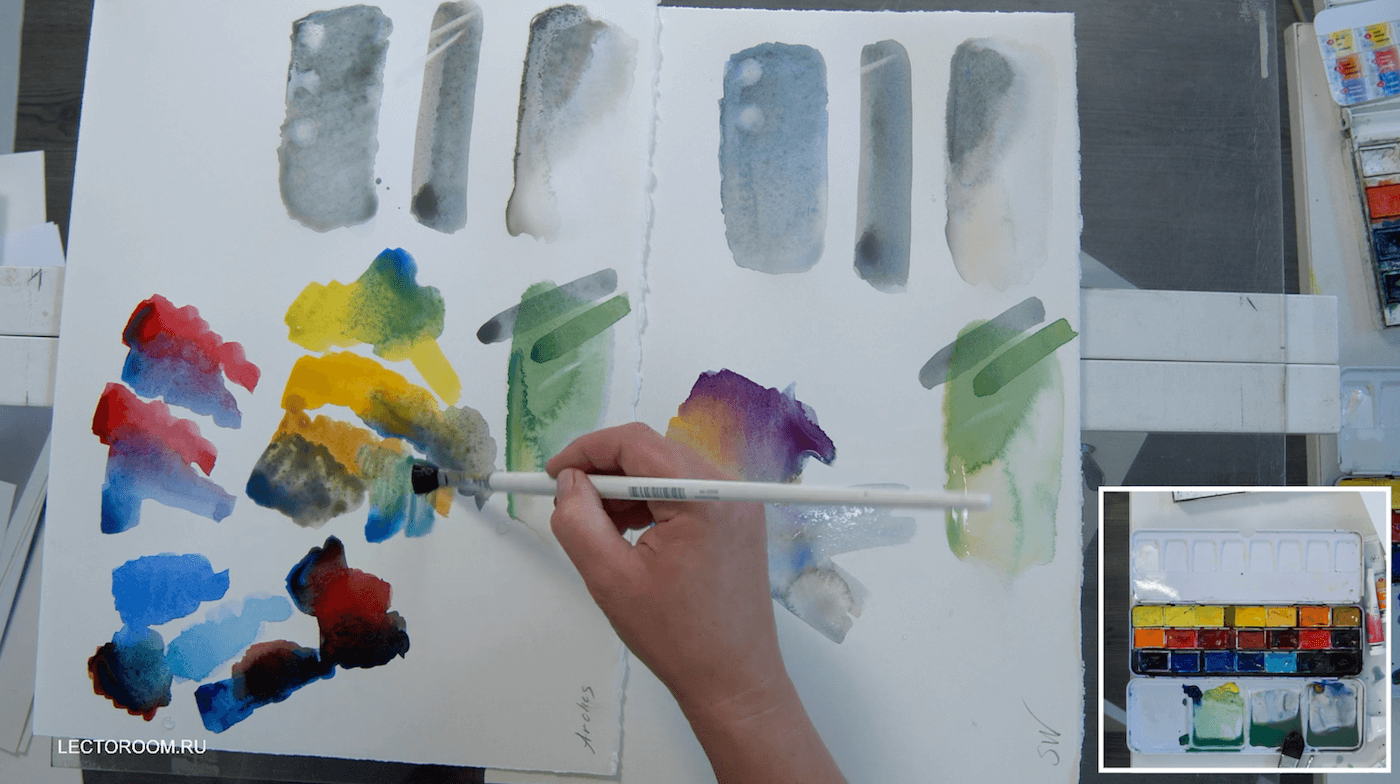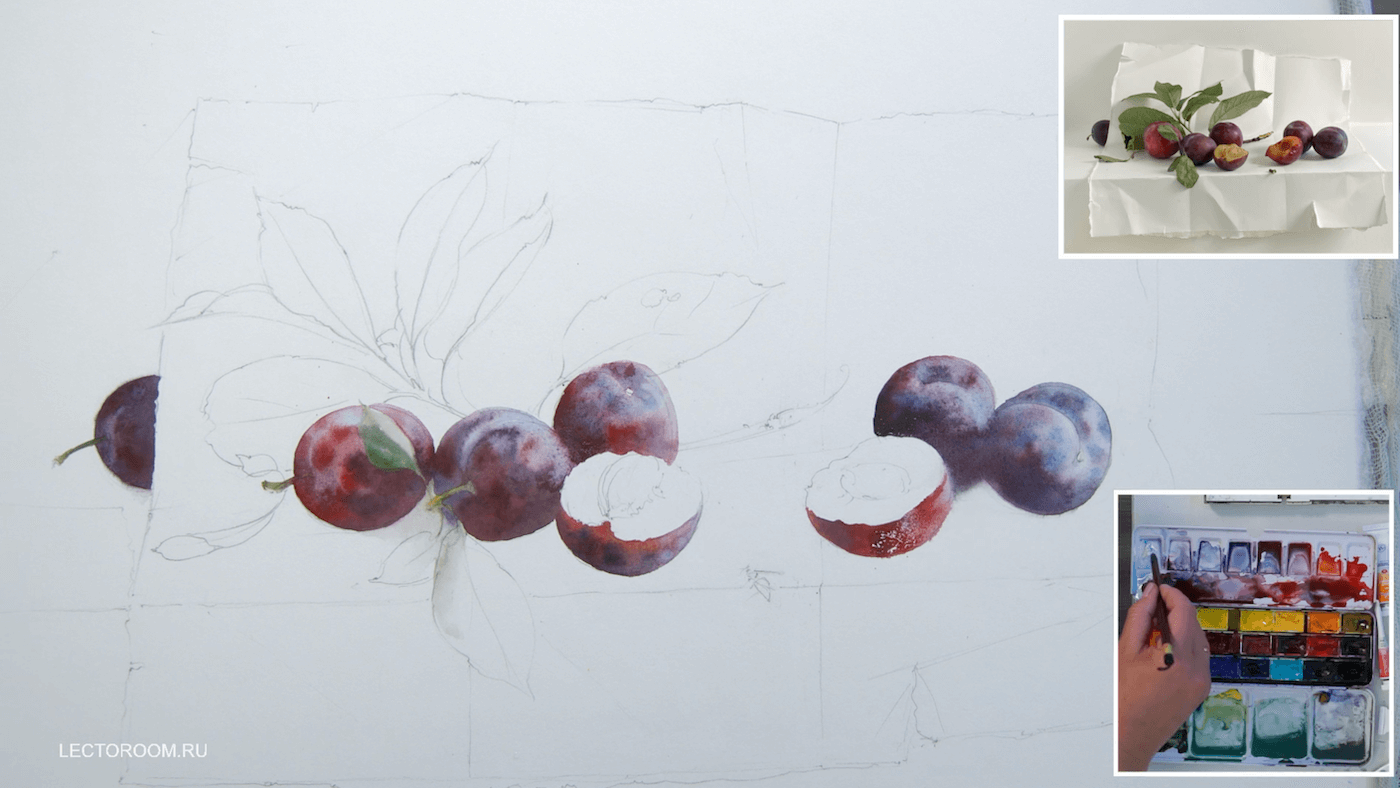 On this course you will learn
How to create still life paintings with plums on paper
Techniques for playing with textures and creating compositions
How to work with light and shadow to add depth and contrast
How to use different papers to create unique textures
How to work with patina to add character to your paintings
The importance of observation in art and how to improve your skills
For whom this course is
This masterclass is perfect for anyone interested in exploring the art of still life painting with watercolours. Whether you are a beginner or an experienced artist looking to expand your skills, this workshop will provide you with new techniques and insights to create beautiful and inspiring still life paintings. Additionally, this workshop is suitable for anyone looking to improve their observation skills and learn about the importance of composition, light and shadow in art
Lectoroom is a unique online school of painting, drawing and illustration. Based on the author programs of the teachers with whom we cooperate, here you will learn a lot of new things in different techniques. When, where and how much. It's all online.
You have access to videos courses 24/7.
Program

1 hour 40 min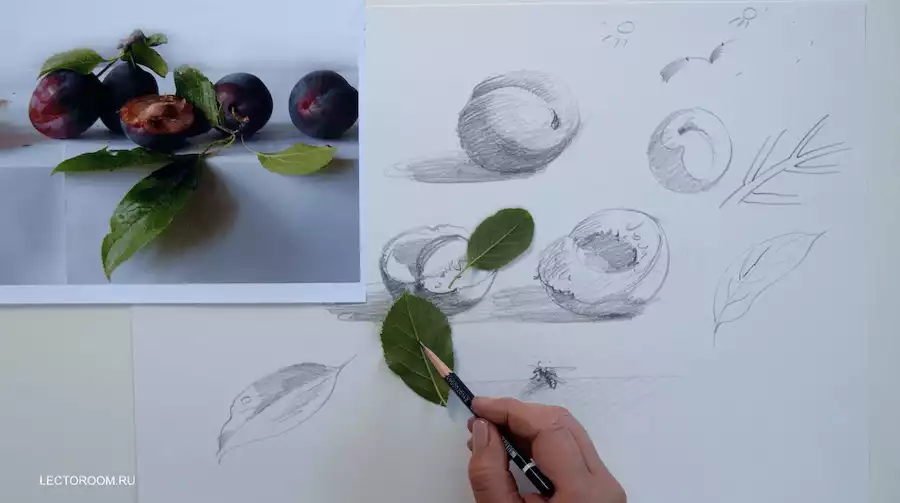 Theory (an overview of the theoretical knowledge that is needed to portray the objects of the production);
Exercises;
Showing references;
Explanation of the compositional task;
Sketches in tone and colour;

31 min

Selection of paint mixes for painting;
Drawing for painting;

2 hour 50 min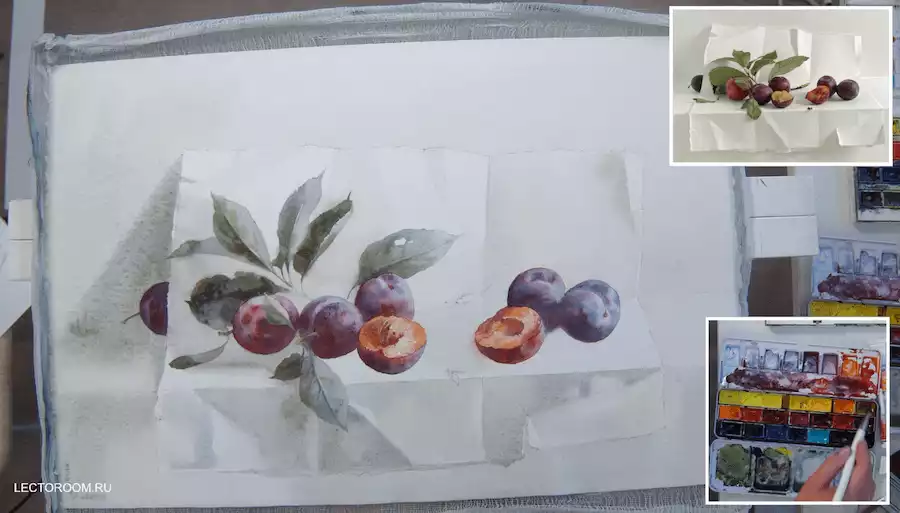 Necessary materials
1. For the main assignment, the author recommends watercolour paper without any texture and with a smooth surface from the French company Arches - cold pressed, HP Suerfase / Grain Satine, density 300 g/m2, 100% cotton.
You can also try to paint on other watercolour papers. If you can't find the type of watercolour paper with a smooth surface you can try to work on the ordinary drawing paper (pigskin paper).
Size 37x56 cm (1/2 of a standard watercolour sheet 56x76 cm) or narrower format 31x56 cm - 1 sheet.
2. For sketches and tonal sketches: any quality for drawing and painting. Album size (A4 or A3) - 2-3 sheets.
3. For watercolour sketches and exercises: preferably of a quality suitable for work in watercolour (as for the main work), you can use 50% cotton paper. Album size (A4 or A3) - 2-3 sheets.
Акварельные краски в кюветах и тубах профессионального качества. Рекомендация автора из палитры акварельных красок «Белые ночи» ЗКХ «Невская палитра» — 14 красок, можно10:

1. / 100. Zinc White (1)
2. / 214. Lemon
3. / 201. Cadmium Yellow Medium (2)
4. / 206. Ochre Light (3)
5. / 304. Cadmium Orange (4)
6. / 323. Ruby (5)
7. / 313. Madder Lake Red Light
8. / 621. Quinacridone Violet
9. / 515. Blue
10. / 511. Ultramarine (6)
11. / 508. Cobalt Blue (7)
12. / 509. Bright Blue (8)
13. / 365. Venice Purple (9)
14. / 321. English Red (10)
Brushes in various sizes and shapes, preferably in squirrel hair. Minimum set of 6 brushes:
- No. 2, 5 - round;
- No. 4, 8 - flat;
- A broad flutz No. 50 or 80 - pony, goat hair, squirrel, plain synthetic or imitation squirrel - for wetting up the sheet and wetting down parts of paintings.
Recommendation of the author: Kolibri (Germany), DaVinci (Germany), Escoda (Spain), Roubloff (Russia) and Nevskaya Palitra (also produced at Roubloff, Russia), as well as various Chinese-made calligraphic brushes.
- Palette made of white plastic or porcelain;
- Organic glass worksheet or other waterproof, smooth surface;
- For attaching and/or stretching the paper to the board: adhesive paper construction tape, about 4 cm wide / PVA polyvinyl acetate glue / metal clips / buttons;
- Medical gauze or fine cotton cloth to the size of the sheet of watercolour paper for the sketch with 1 cm increase in size around the perimeter;
- Graphite pencils, soft B, 2B;
- Erasers of two types: soft and hard;
- White paper towels/cloths;
- Ruler and scissors;
- Hairdryer;
- A container with at least 1 litre of water (preferably 2 containers).