With the author check
Book illustration with Martha Zhuravskaya
Online
Everything you need to know before you become a professional book illustrator! 1th enrollment of the online course with subtitles & feedback in english!
Get to know the book illustration from a different angle! Martha's perky pictures seem simple and concise, and her books - light and airy. But is it so easy to illustrate a book with peculiar characters? What about the laws of composition? Or they simply do not work in a cartoon style, and everything is very, very simple? Of course not!
The illustrated book is just the tip of the iceberg. Book illustration keeps many secrets. Unveil them and become a little more professional with Martha's course!
In this course you will get an excellent theoretical base: learn how to create a book, what laws and rules every creator have to follow. Working on character design and drills to sharpen your skills in graphic techniques, you will apply the theory into practice. The cherry on top: your own series of works to the text of your choice, all drawn in the same style, under the guidance of an experienced teacher!
And now you can take a look behind the scenes of this course - sneak peeks of the working moments. Make sure to watch this free video and get inspired, flipping through the pages of a sketchbook with us!
ABOUT THE AUTHOR
Marta Zhuravskaya is an artist, illustrator, and teacher. She graduated from the Academy of Arts in Vilnius. Martha has already published several books in Russia and abroad. She holds face-to-face workshops in Moscow and St. Petersburg and travels a lot in search of new things. Martha is a participant of the Bologna(Italy) Illustrators' exhibition, as well as collective exhibitions in Russia, Iceland, Japan, Lithuania, Denmark, and Germany. She also held several solo exhibitions in St. Petersburg and Amsterdam.
Students of her offline courses win in illustration competitions and participate in prestigious exhibitions, including one in Bologna.
COURSE FORMAT
Duration:
2 months (1 month for exercises, 1 month for illustrations). The course is very intense.
Start:
June 13th, finish: August 15th.
Number of places on the course:
Author's feedback:
Martha will provide video-responses once a week on Wednesdays
Access to video lectures:
After the course, you will have the opportunity to purchase more feedback from the teacher if you want to.
WHO IS THIS COURSE FOR
The course is designed for artists, beginning or working on their career in illustration.
For the beginners in illustration, the course will be the starting point in the creative journey. Theoretical information will help you to marshal the knowledge about the structure of the book and how it is created. Learn to navigate within the composition of the page, how to make the work memorable and use a chance to develop a creative project in a single style.
The main goal of the course is to create a wholesome project for the portfolio. A portfolio is an integral part of the life of an illustrator, his or her business card. Therefore, it is critical to have a portfolio that presents you as an artist. Under Martha's guidance, you will draw several illustrations to a small text of your choice.
Acting illustrators will be able to experiment with a new style and techniques. Performing a series of illustrations will help you understand whether you are able to do a certain amount of work and stick to a single style. Get ready to receive comments on the works from a fellow illustrator, which is especially important when someone becomes less perceptive of things. And, of course, you will add some new high-quality illustrations to your portfolio!
Thus, the course is recommended primarily for purposeful and result-hungry illustrators! Intensive work mode doesn't leave any time to spare :)
DURING THE COURSE YOU WILL:
Learn about the structure of the book and how it is created

Learn how to design bright and interesting characters

Learn how to get things started

Find out where to look for images and how to interpret them for the needs of modern book illustration

Play with the composition

Work with ink and watercolors

Create your project of several illustrations in the same style!

Get ready to work hard and fruitfully!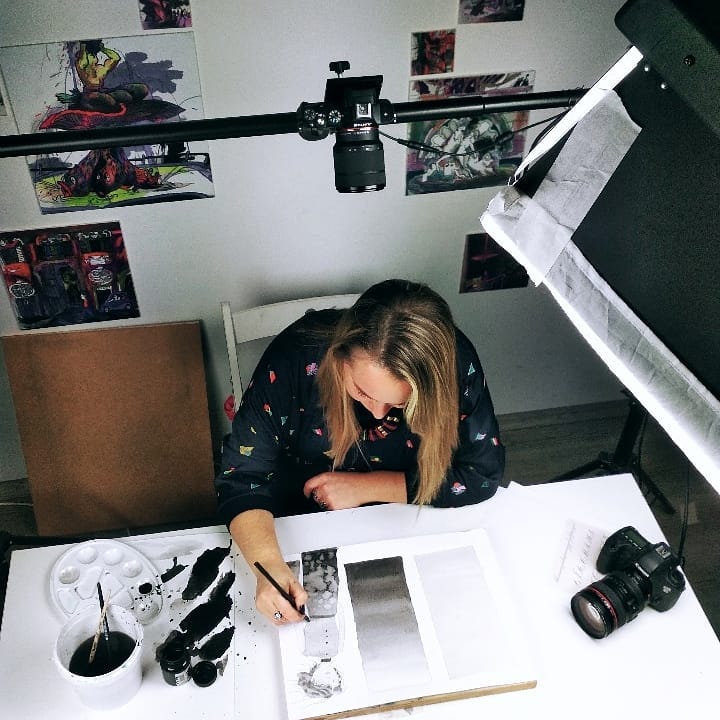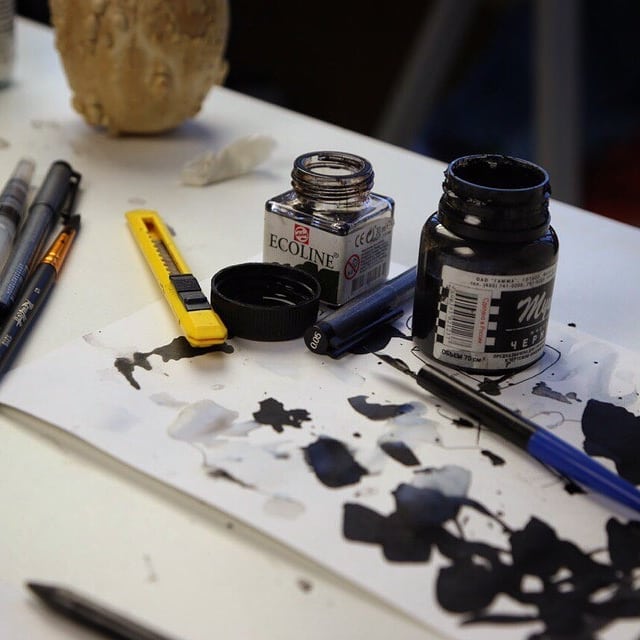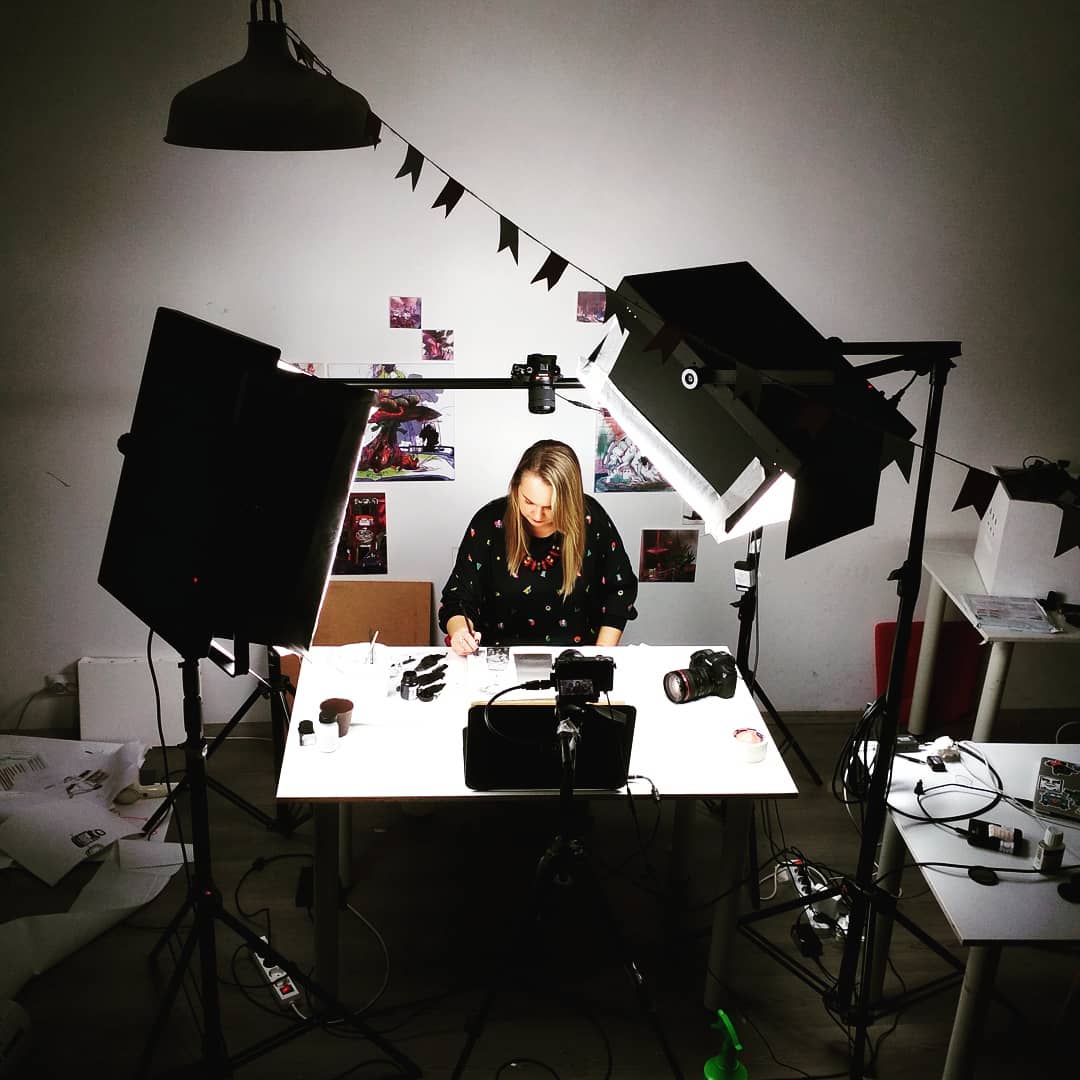 PROGRAM OF THE COURSE
The course consists of several blocks, and each block contains theoretical lectures and practical tasks.
1.

Introduction
Let's get to know each other.

Learn about pre-printing arrangements and who is working on the book;

Discover the nuances of scanning the works.

Discuss the layout of the book and see an example;

Learn how to work with text and find illustrator's tidbits in it;

Find out what the book is made of.

Realize what is the "illustration style" and how to choose it;

Think what does our target audience look like

Identify which materials are the best to be used for work

Figure out what is storyboard and why it is needed.
2. Character design
Where the interesting types of characters come from;

How to draw lively characters

How does the character appear

How the personal qualities of the characters affect their appearance

Why silhouette is so important

How to connect the characters

Study the examples from Artur Givargizov's book illustrated by Martha Zhuravskaya;

Find out how the characters were designed in specific cases.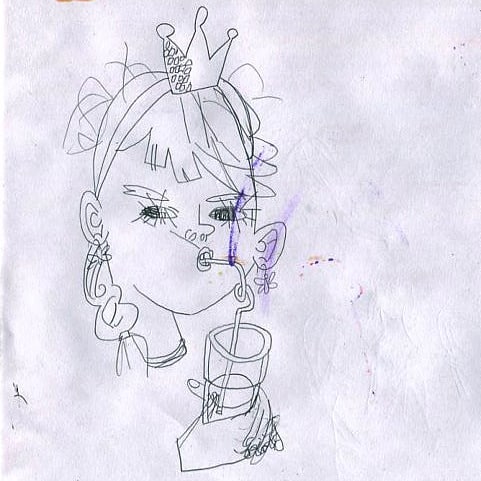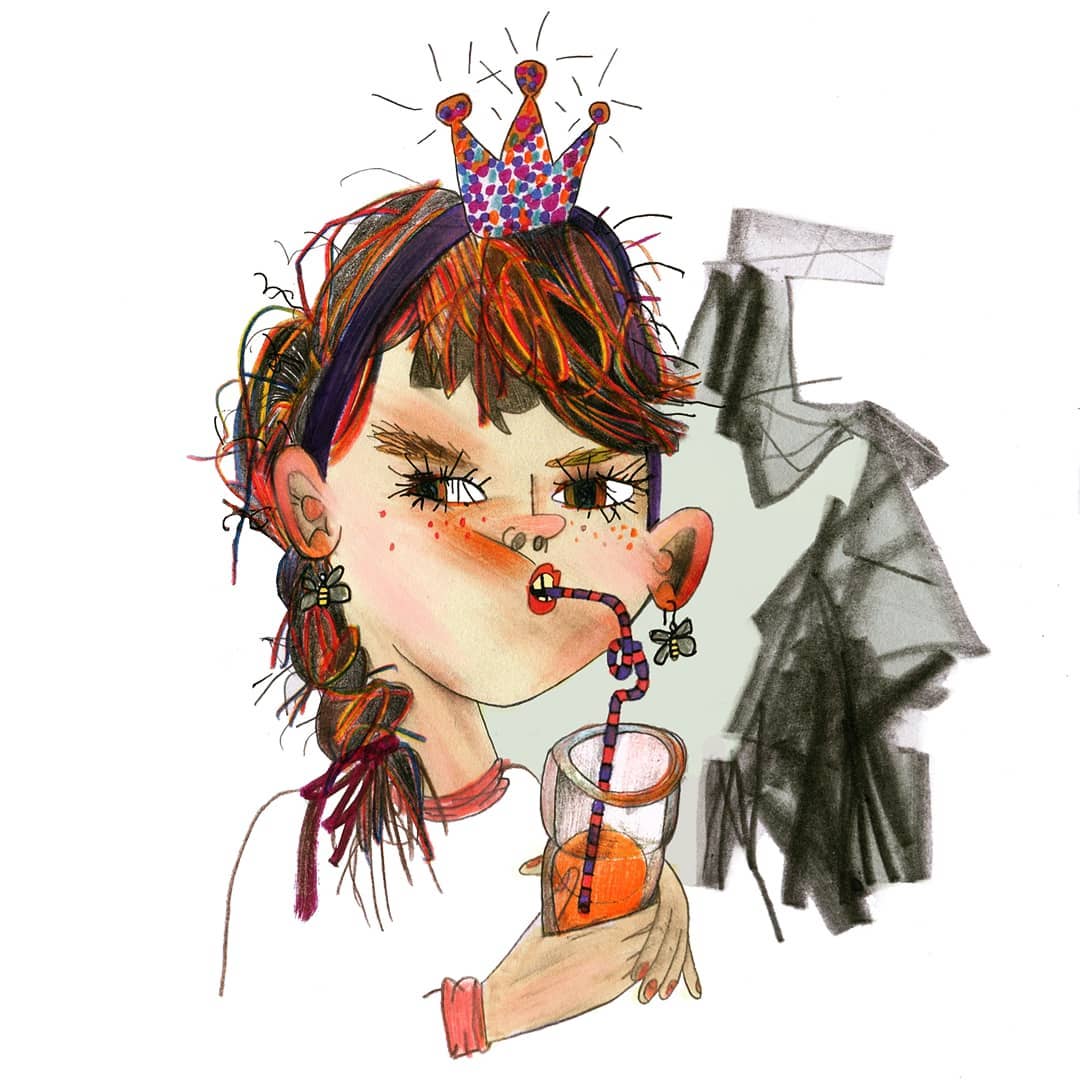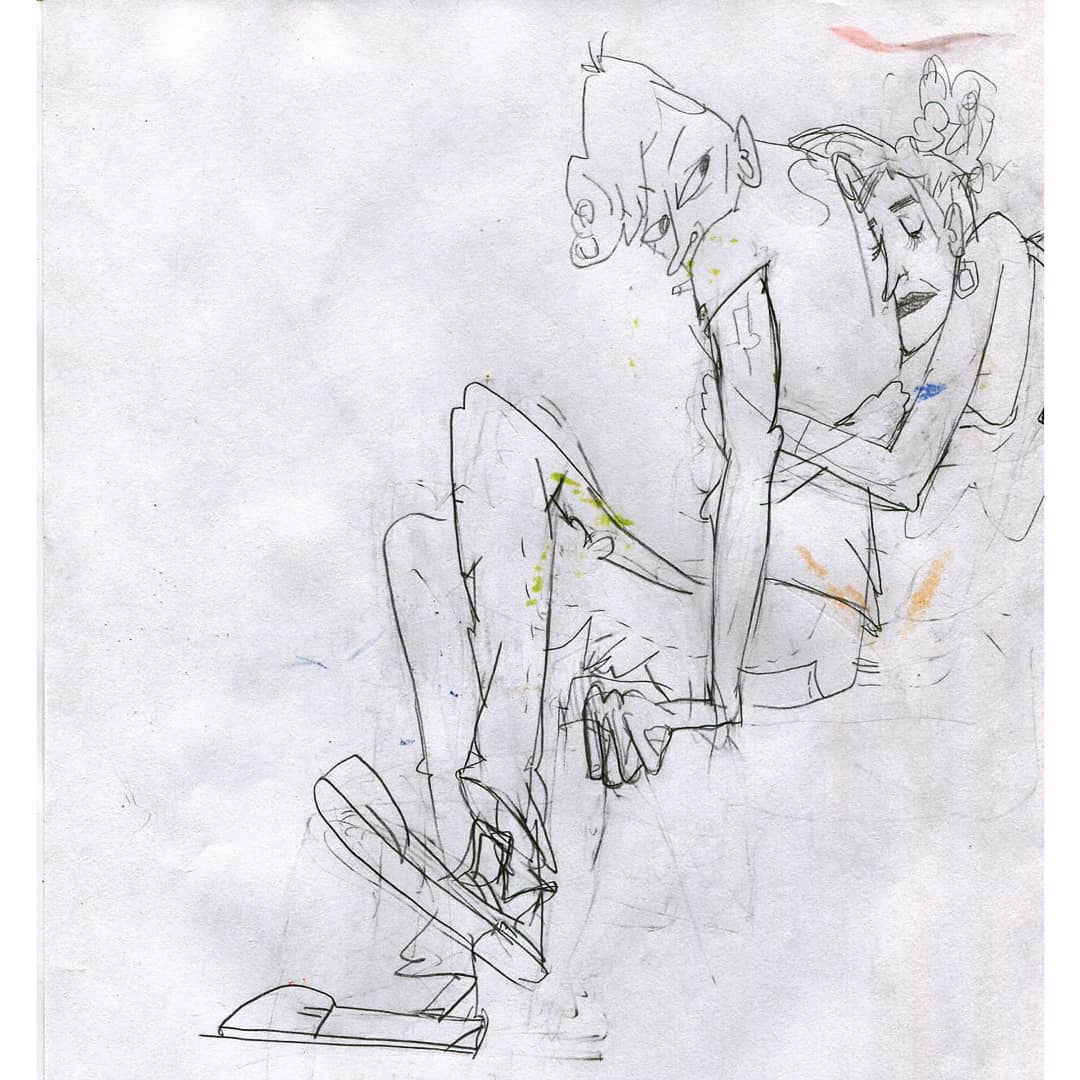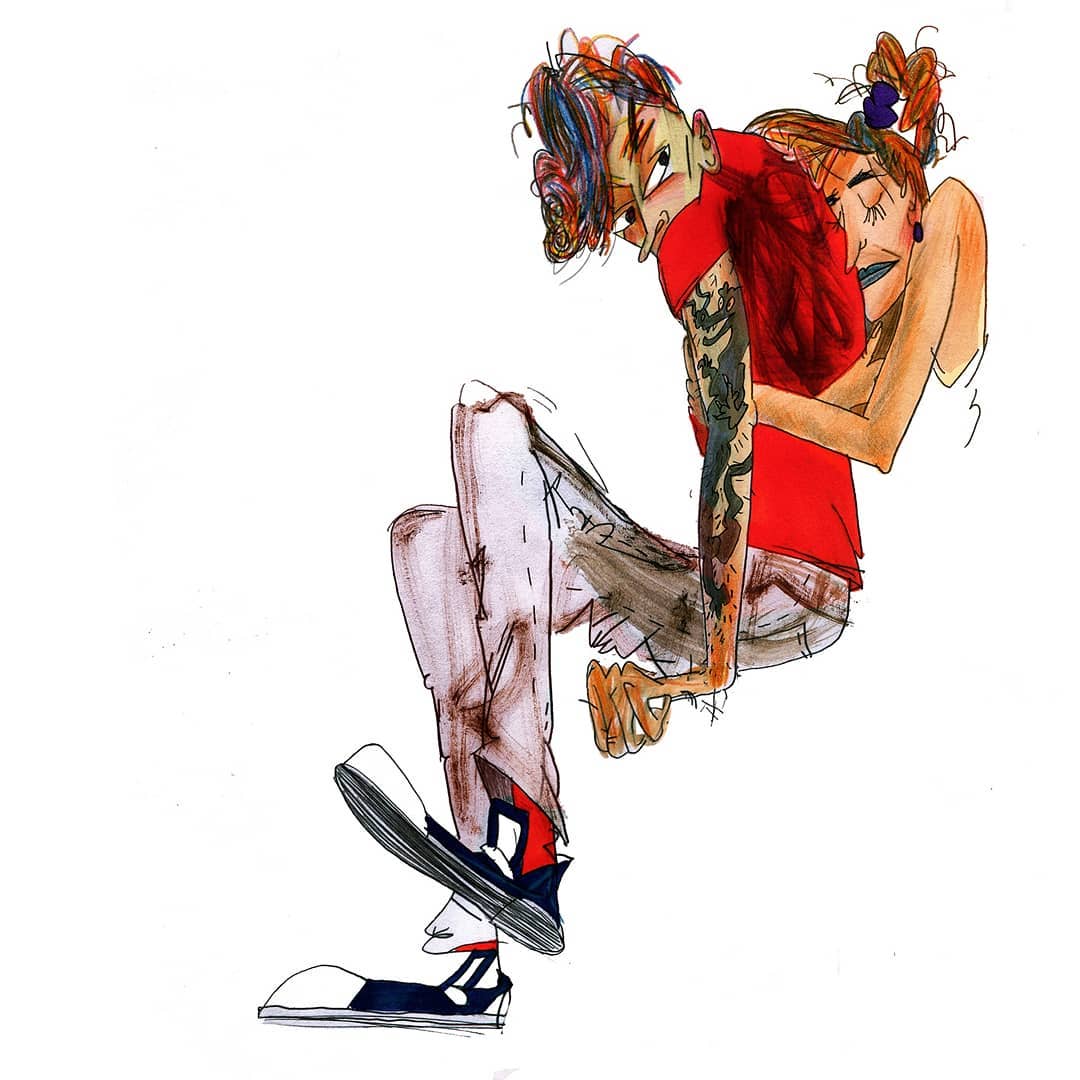 3. Composition
What is the composition

How not to blunder and fit everything in;

How to highlight the most important thing in your illustration

Why do corners matter

What is a static and a dynamic kind of composition

How to turn everything upside down, but keep the harmony?

Study an example of good composition in a real book.
4. Work with materials
analyze the works of the teacher and find out how they were created;

play with the tools and test the brushes;

Discover new features of materials.

Learn how to control the water and when it's the right time to stop;

Warm and cold colors: the secrets of beautiful combinations;

How to prepare a brand new palette of shades.
5. Practice
Work on illustrations to the text of your choice and communication with the author.

Discussion of sketches for illustrations designed during the storyboard stage and edited after lectures on composition;

Independent work on illustrations following technique recommended by the teacher,

based on the tasks performed during the "Work with Materials" block;

Work on errors based on the comments received from the teacher;

The final preview of the finalized works.
THE AUTHOR'S WORKS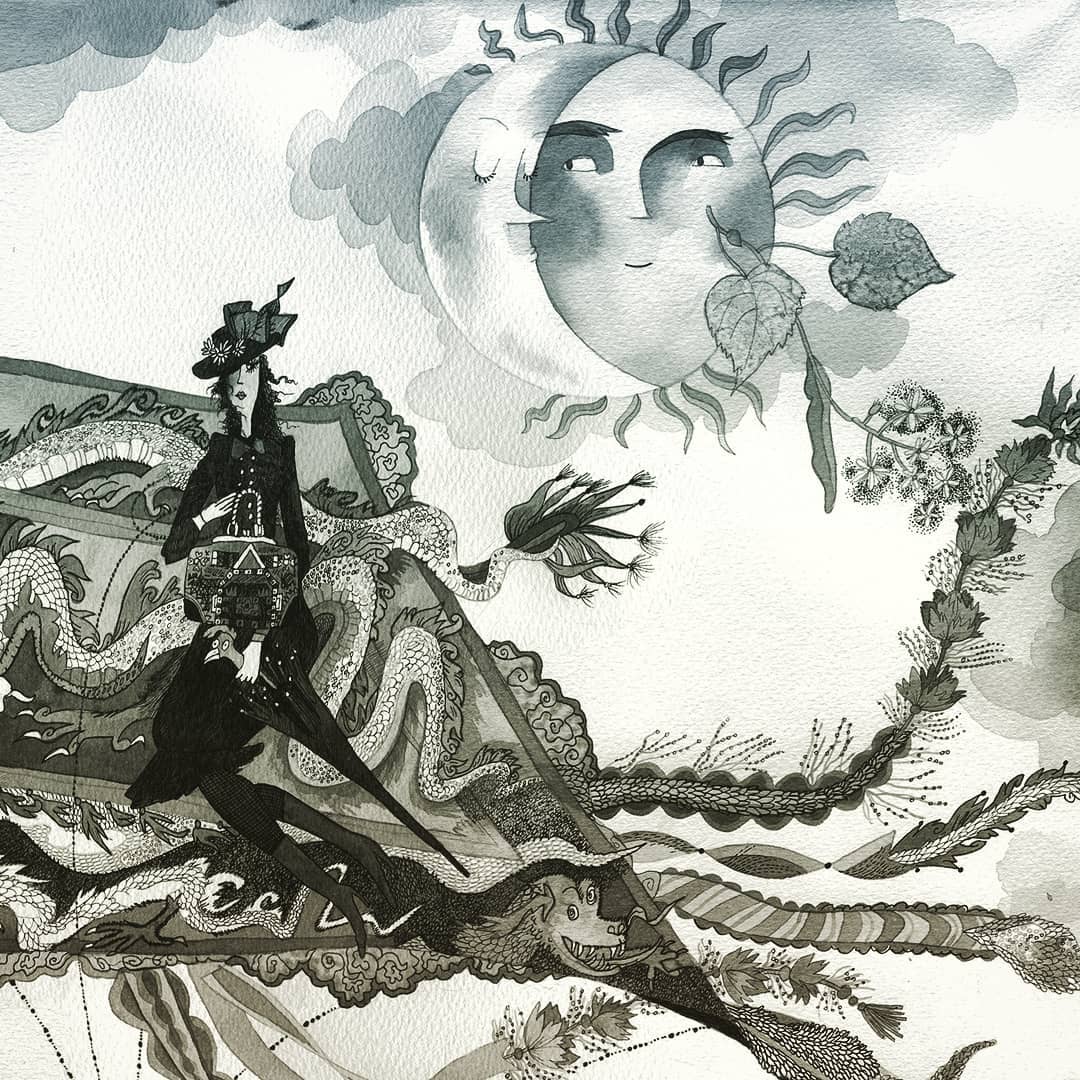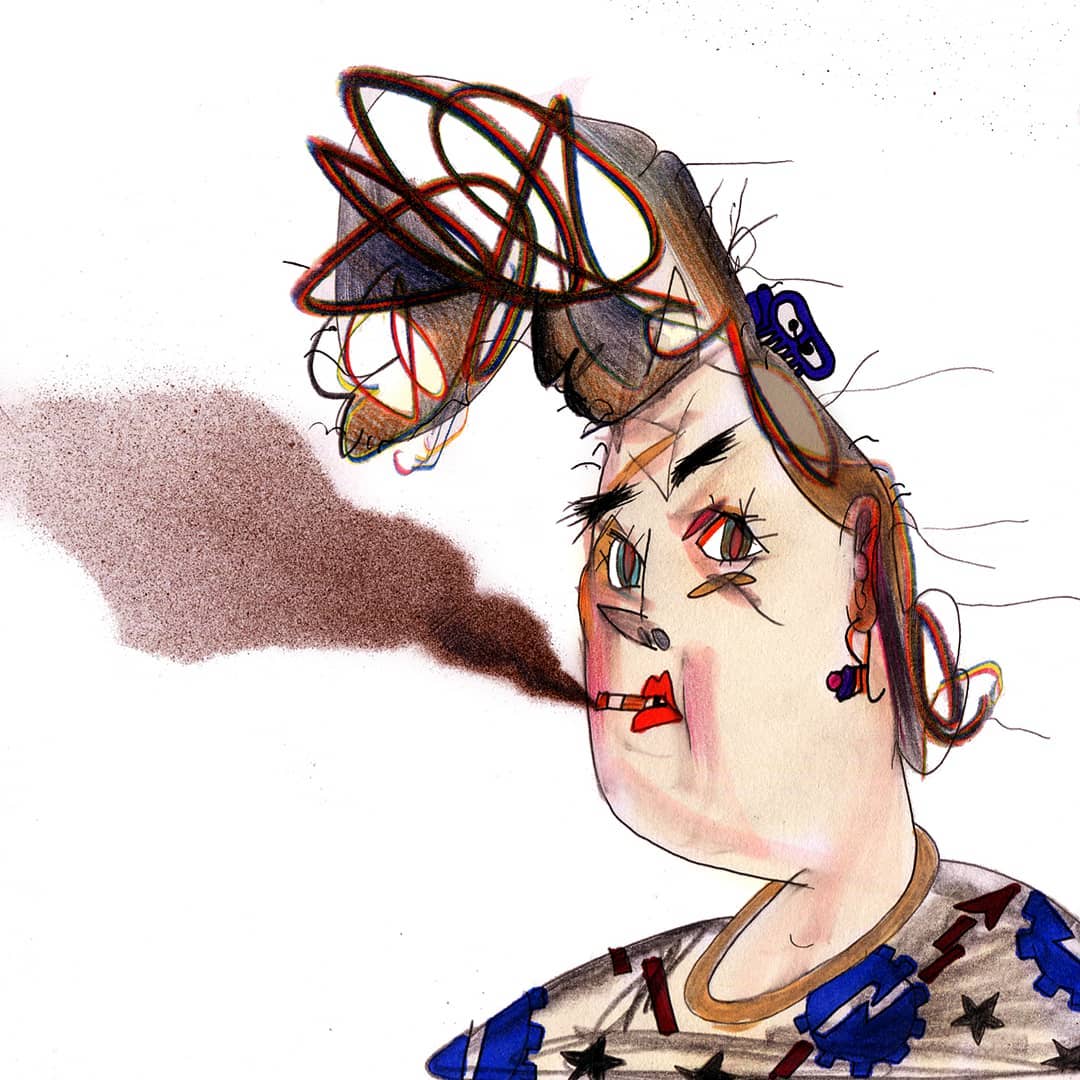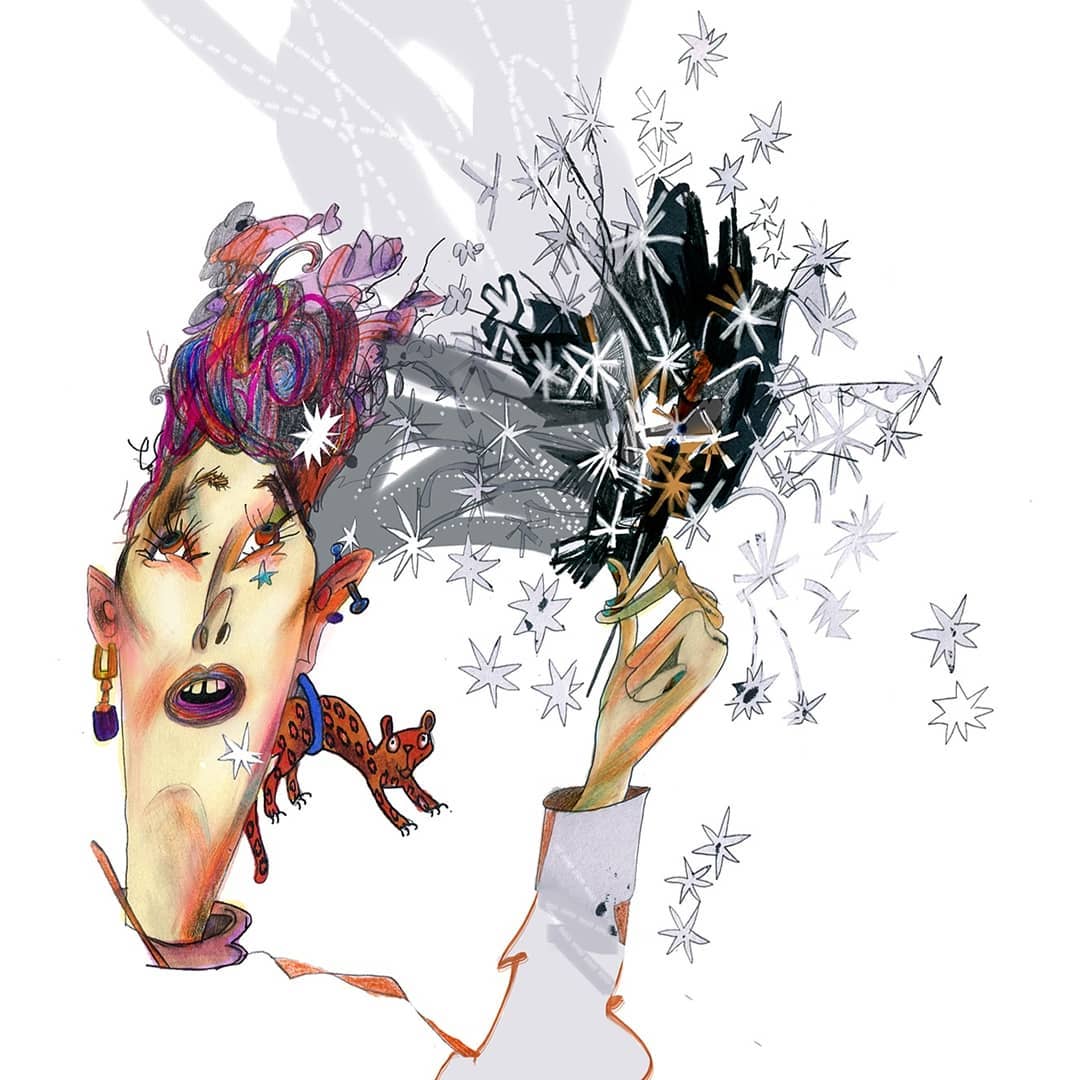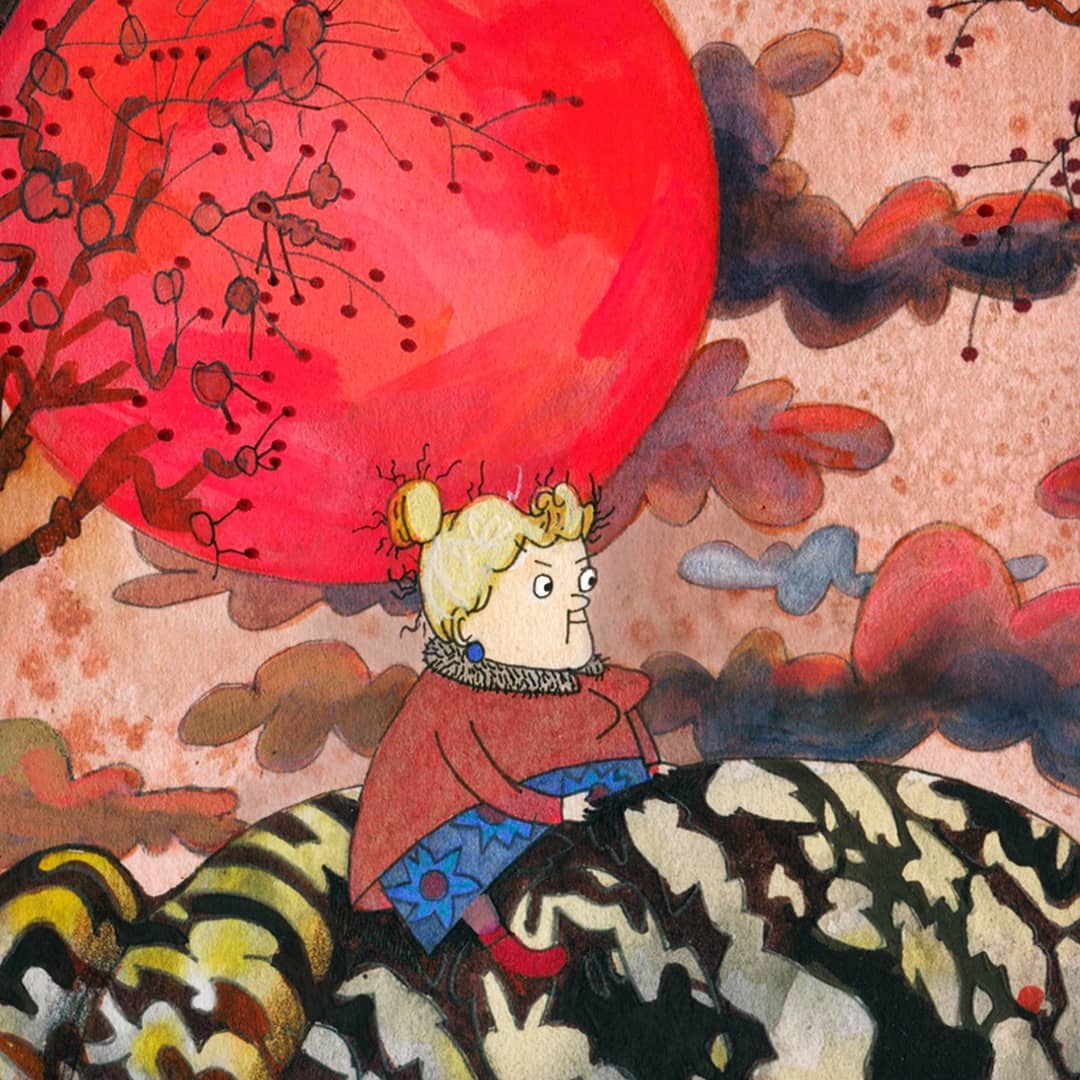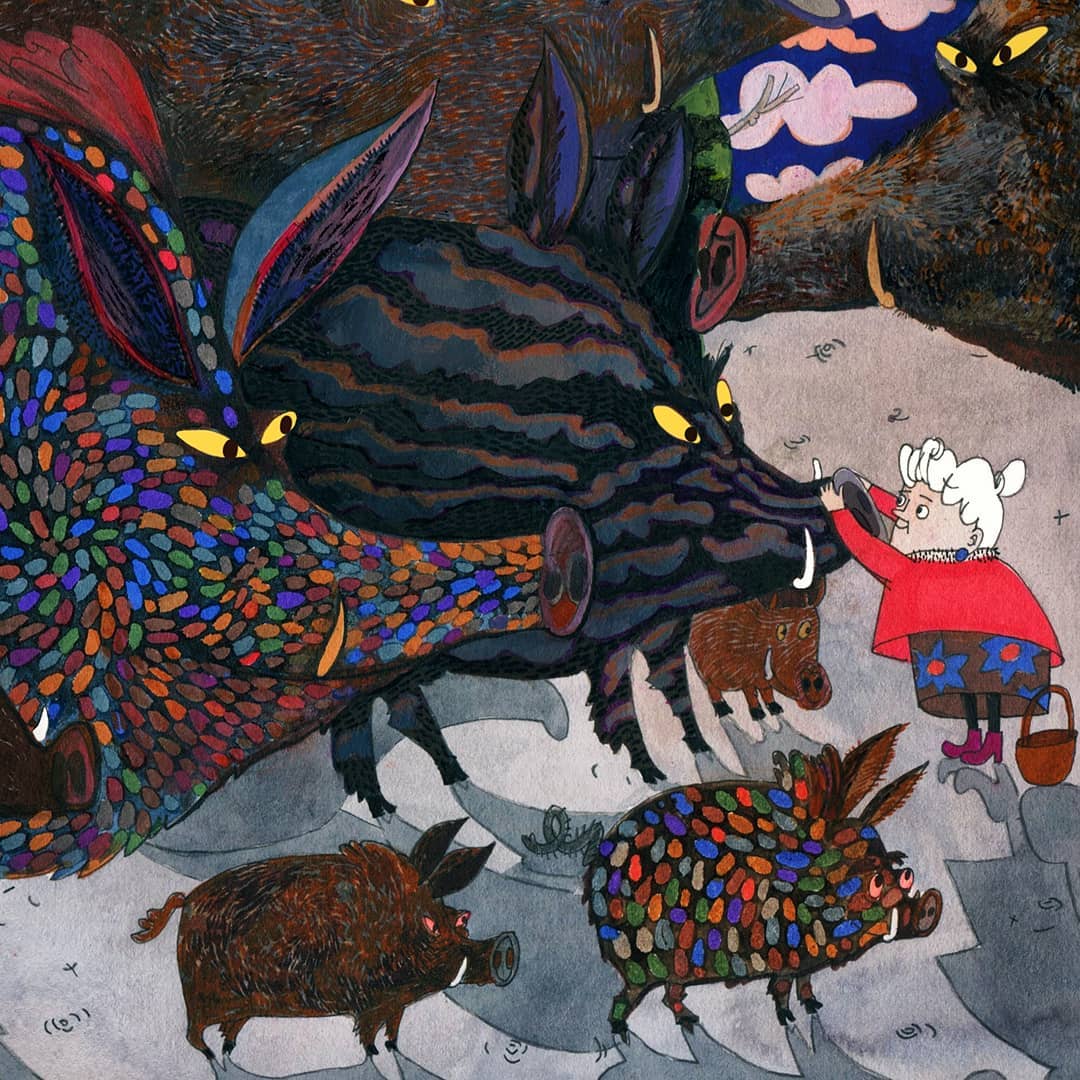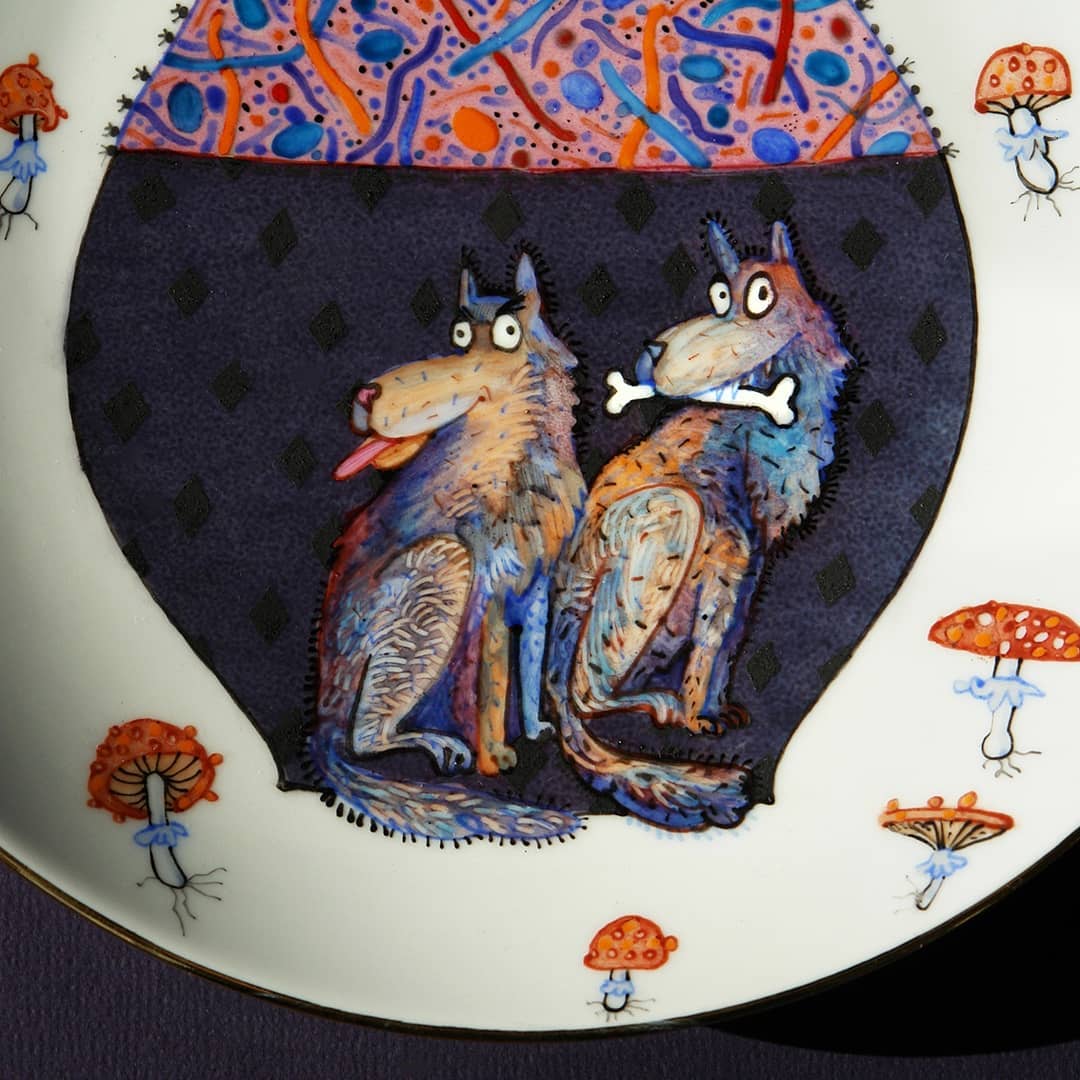 Necessary materials
Choose the materials you are used to working with.
It can be:
Paper
Pencils and erasers
Ink


Watercolors
Lecture 1

INTRODUCTION. A greeting and a story about yourself (4 min)

Lecture 2

About work on the book and printed preparation (10 min)

Lecture 3

On Scanning (7 min)

Lecture 4

Getting started on the book [4 min]

Lecture 5

Work with text. The structure of the book [12 min]

Task 1

Text selection [4 min]

Lecture 6

Style of illustrations and compositional formula [14 min]

Lecture 7

Target audience. Selection of art materials [8 min]

Lecture 8

Storyboard [10 min]

Task 2

Storyboard

Task 3

Outline and sketching

Lecture 9

CHARACTER. Character Design [14 min]

Lecture 10

Head, figure, silhouette, glance [36.10]

Lecture 11

Sketchbook [13.26]

Lecture 12

Examples of the characters in the book of Arthur Givargizov [13 min]

Task 4

Character

Lecture 13

COMPOSITION. Sheet Composition [32 min]

Lecture 14

Static composition [2 min]

Lecture 15

Dynamic composition [11 min]

Task 5

Dynamic Composition

Task 6

Collage [2 min] Finalizing the thumbnails for the task "Storyboard"

Lecture 16

An example of a compositional formula [11 min]

Lecture 17

WORK WITH MATERIALS. Analysis of the works in ink [29 min]

Lecture 18

Techniques for working with ink [7 min]

Lecture 19

Ink drills [16 min]

Task 7

Ink drills. Illustration in ink

Lecture 20

Uniform filling with Ink [13 min]

Lecture 21

Work with watercolor [20 min]

Lecture 22

Watercolor drills [5 min]

Lecture 23

Warm and cool colors. Shades [15 min]

Lecture 24

Analysis of watercolor works [14 min]

Task 8

Watercolor drills. Illustration in watercolor.

Task 9

Sketches for illustrations

Task 10

Illustrations

Lecture 25

End of Course [2 min]

Task 11

Final Review
Sign up for this step.
399

$
Sign up for the whole course right now!
Buy now